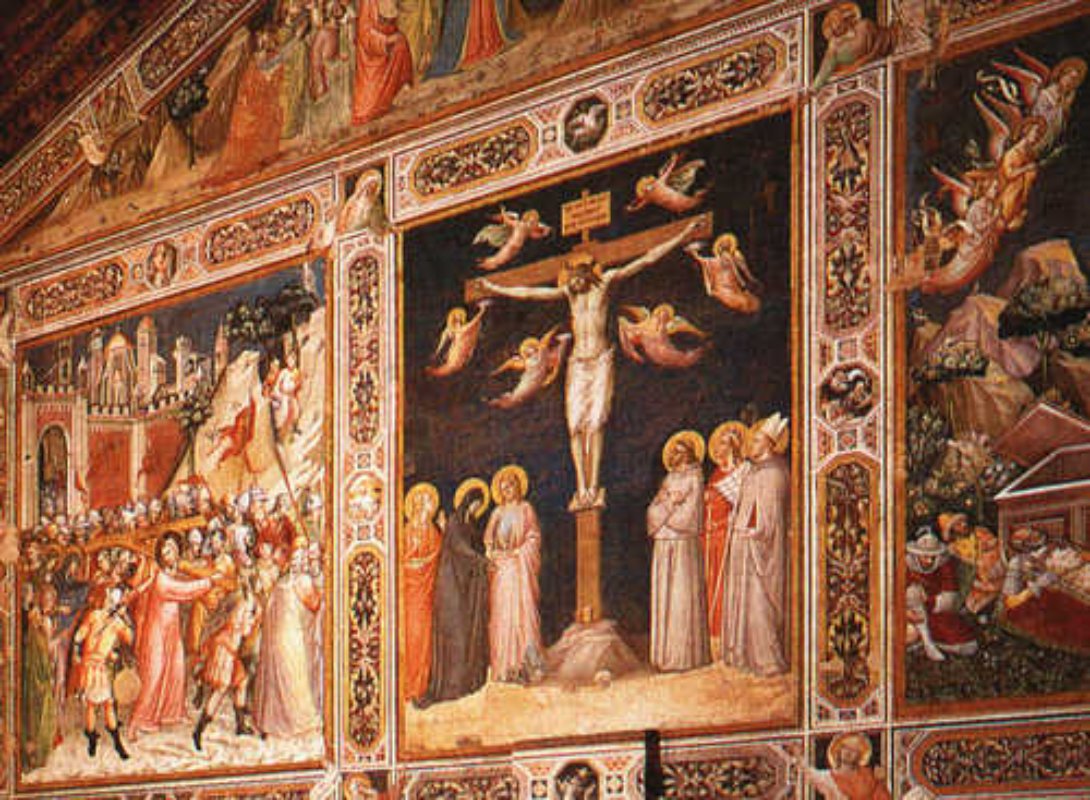 crop_originalArtworks
Cimabue Crucifix
This masterpiece is controversial because it is believed to be one of the artist's unsigned works
The only artwork we have to date with Cimabue's signature is the mosaic in San Giovannni, in the Pisa Duomo.
However art critics have unanimously attributed other unsigned artworks to Cimabue. These are: two large crucifixes on wood (one for the San Domenico Church in Arezzo, made in circa 1265-1268; the other for Florence's Santa Croce, made in circa 1272).
The composition is similar to that of Cimabue's predecessors, like Giunta Pisano and Coppo di Marcovaldo, however in Cimabue, the figure of Christ is more original. Cimabue did not use the narrative apparatus that was customary at the time in the lateral panels, the arms, the feet and the cymatium of the cross.
He only inserted the figures of the Virgin Mary and Saint John in the panels at the end of the cross's arms. Cimabue's attention seems fixated on the figure of Christ, which has a high degree of plasticity thanks to the artist's strong use of the chiaroscuro. As a result, the body of Christ seems more like a wood sculpture than a non-dimensional painting.

Arezzo
The centuries-old city of Vasari and Piero della Francesca
Not everyone knows that Arezzo is an ancient city, older than Alexandria in Egypt! To discover Arezzo you need to have a smattering of understanding about its past. Arezzo was one of the main Etruscan city-states. ...
Morekeyboard_backspace
You might also be interested in