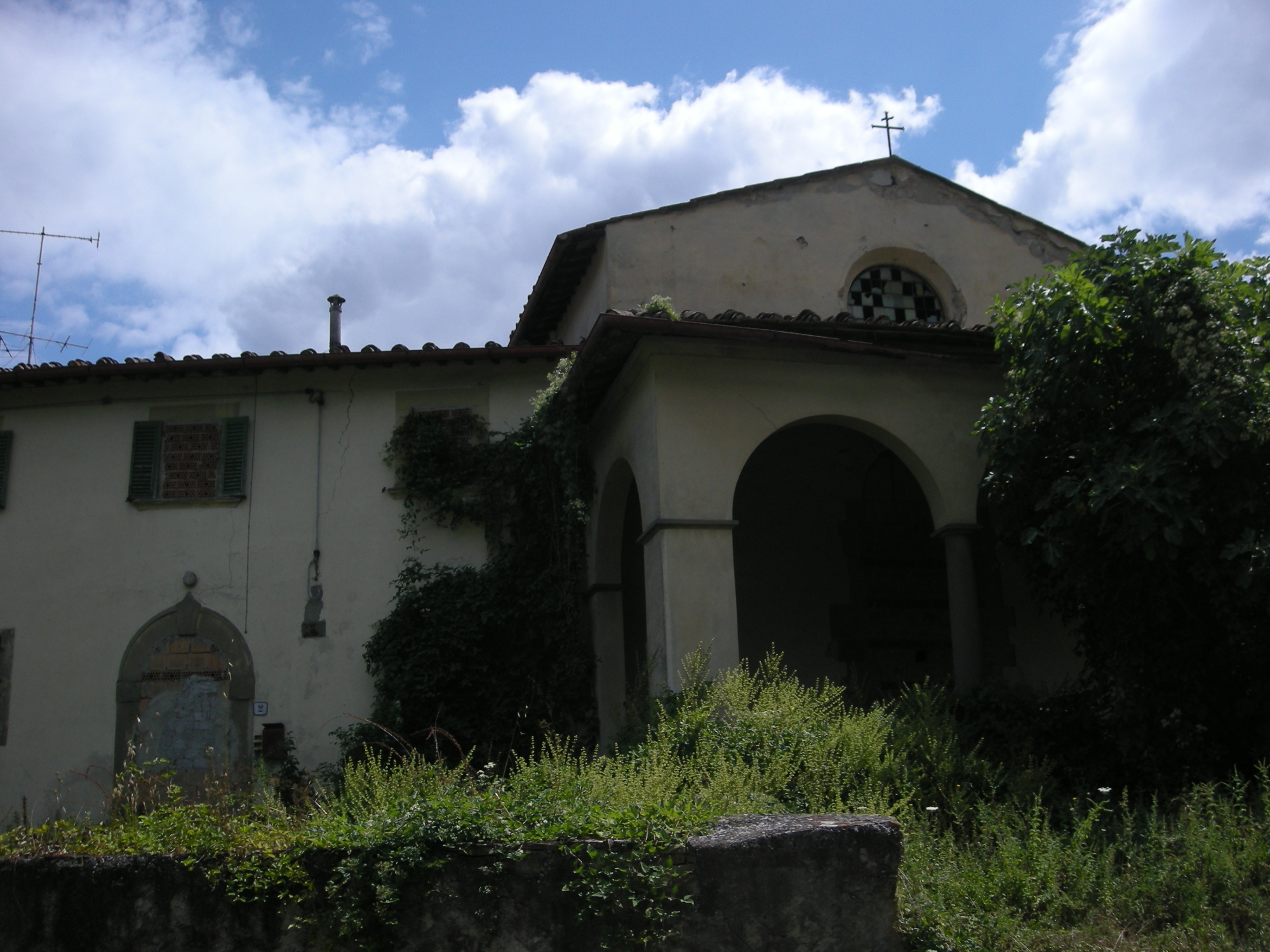 Places of worship
Santa Maria Church, Lamole
The old building in Lastra a Signa, currently in a state of neglect, dates to the twelfth/thirteenth century.
In the Lastra a Signa municipality, you can find the village of Brucianesi, just past Masso della Gonfolina. A little further on, there's a road that climbs up to the Church of Santa Maria in Lamole. The name 'Lamole' may originate from the Latin word 'lama', meaning marsh or pond, characteristic features of the local landscape.
Dedicated to the Madonna, the church is possibly built on the ruins of a pagan temple. While the earliest written evidence dates to a thirteenth-century document, its layout goes back even further, to the year 1000. The doorway is fifteenth-century, while the rectory (which incorporates pre-existing medieval towers) dates from the following century. The adjoining Chapel of the Compagnia del Santissimo Sacramento, connected to the eastern side of the church, is a later addition from the seventeenth century. Major restoration works have been undertaken twice, once in the nineteenth century and again in 1975. Since then, however, the church and its surroundings have suffered neglect, leaving it unfit for use and in an ever-deteriorating state.
Lastra a Signa
One surprise after another along the Arno, a stone's throw from Florence
The territory around Lastra a Signa has the power to amaze you, revealing itself not all at once but slowly, one step at a time, as you discover all the villages, parish churches and nature trails in this area not far from Florence. The views from Lastra a Signa brought the A to the arias of the great tenor Enrico Caruso, who chose to make Villa Bellosguardo his home. ...
Morekeyboard_backspace