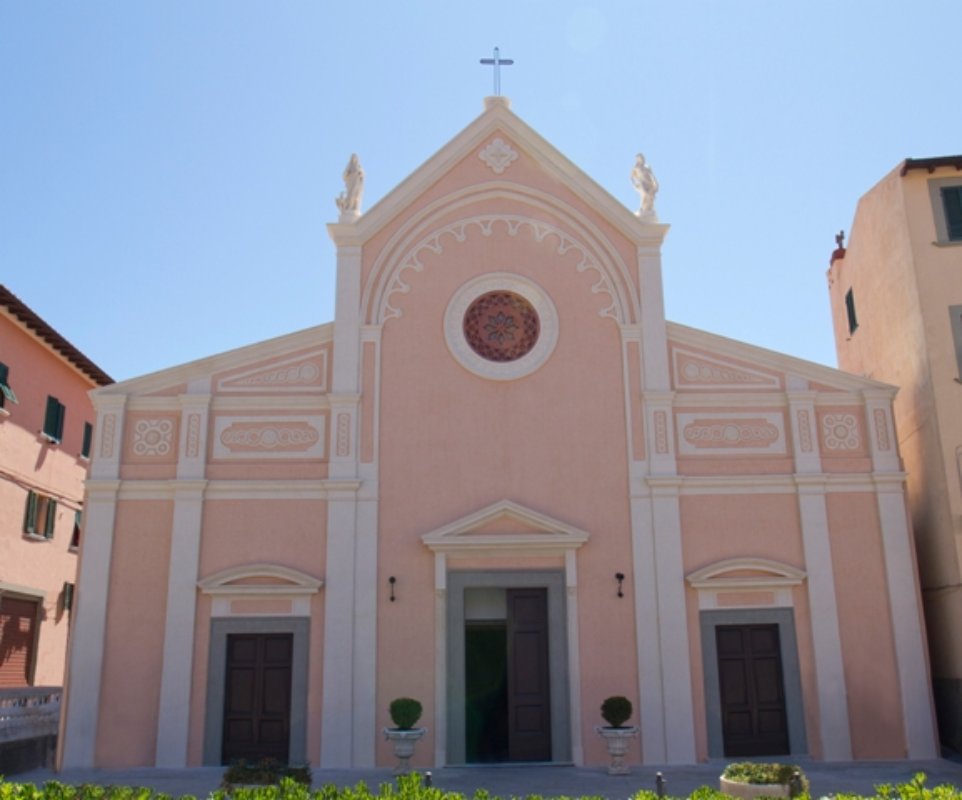 Places of worship
Church of the Nativity
Also known as the Propositura of the Nativity of the Virgin Mary, this church is the most important on Elba Island
The propositura of the Nativity of the Virgin Mary is the main church in Portoferraio. The building's current appearance stems from the rehashing that took place in the early 19th century, when the two side chapels, added in 1623 to the temple erected in the Cosimian age, were converted into naves.
Inside, the 18th-century altar dedicated to the Madonna for Travellers recalls the vocation of the maritime city, entrusting its boat to the Virgin Mary; on the altarpiece the boat reappears as an added silver votive that an angel offers to the Madonna. The painting Madonna of the Rosary dates to 1632. The altar of the Immaculate Conception holds the eighteenth-century statue in papier-mache depicting the Virgin Mary. In the opposite nave, there's the wooden cross dating to 1549, which was previously situated on the main altar.
Contact (ITA): duomodiportoferraio.it
Elba Island
An island steeped in history, with stunning beaches and inland areas
Elba is an island steeped in history – from prehistoric times to the Etruscan and Roman civilisation and from pirate attacks to the bloody battles that raged here between those who wished to gain control over this small but strategically important island. There aren't many other similar islands which have had such a rich and diverse history. ...
Morekeyboard_backspace
You might also be interested in