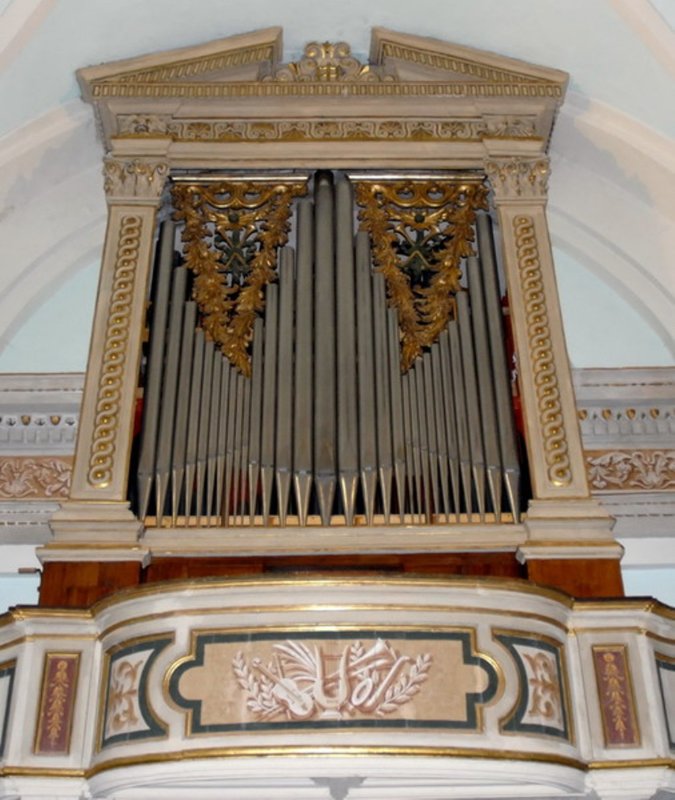 Places of worship
Church of Santa Maria Assunta
Sacred music lovers appreciate unique organ
Gavinana is famous for having hosted the battle that marked the end of the Florentine Republic. Its church, Santa Maria Assunta, is one of the most interesting religious structures in the Pistoiese Mountains. Cited in historical documents as far back as the XXIII century, its plan is clearly Romanic. Full of interesting works of art, the church hosts a wonderful marble vat for holy water located near the entrance portal. You'll also see the 'Madonna of the Rosary' by Domenico Pugliani and a unique polychrome stucco work called 'The Virgin and Child'. Behind the main altar, art lovers will delight in a large canvas depicting Spinamonte's 'Assumption of the Virgin'.

In addition to being a treasure trove of the pictorial arts, Santa Maria Assunta is also a top spot for music lovers. Above the choir, near the church's entrance you'll find Gavinana's grand organ, a monumental one-of-a-kind instrument that is linked to Domenico Achilli, a wealthy native of the town, who purchased it from the ex-convent of San Lorenzo in Pistoia in 1811. The instrument was built by the famed organ maker Pietro Agati who constructed it based on a piece fashioned by Cesare Romani da Cortona in 1586. His descendent, Giosuè Agati, expanded the instrument in 1811, giving it the structure we can still appreciate today. With more than 2,000 pipes, it was made with various materials including wood and lead, boasting three keyboards and two pedal boards. Equipped with many special effect features, the organ of the Church of Santa Maria Assunta in Gavinana is at the center of many exceptional concerts throughout the year.

San Marcello Pistoiese
Settlement founded in Roman times
The municipality of San Marcello Pistoiese is located in the Province of Pistoia at an altitude of 625 meters above sea level; it currently has a population of about 7,000 inhabitants. Once in the town, you won't want to miss a visit the church of Santa Caterina and the church of San Marcello. ...
Morekeyboard_backspace
You might also be interested in