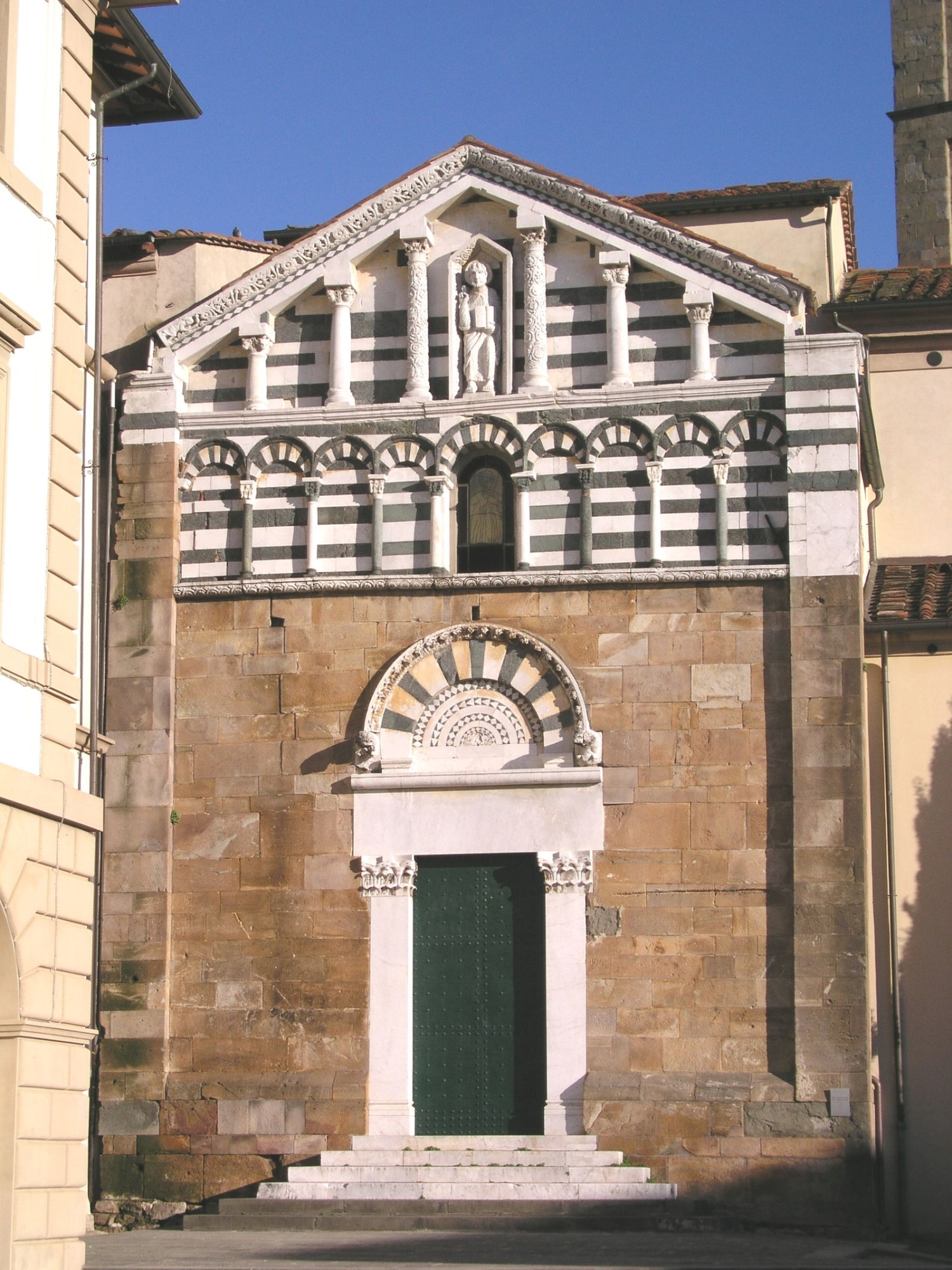 Photo ©Comune di Altopascio
Places of worship
Church of San Jacopo in Altopascio
The ancient building of worship has a bell tower from 1280
The history of the church of San Jacopo in Altopascio changed in 1988, when the ruins of an ancient place of worship, dating back to the end of the 11th century, were discovered. From these ruins – which comprised part of the façade and apse – it could be deduced that the original church was smaller than the church built in the second half of the 12th century. The spectacular, crenelated bell tower is datable to precisely 1280.
In the second half of the 15th century, extensive restoration works were carried out, during which the roof of the church was replaced with a cross vault, the doorway was redone, the interior was replastered and the floor was replaced. In the 16th century, a doorway on the south side was opened. The baptismal font was installed between the 16th and 17th century when the population of Altopascio was growing.
Between 1827 and 1830 – after the hospital founded by Grand Duke Pietro Leopoldo closed down – the church was completely rebuilt, the orientation changed and the medieval building was transformed into the transept of the new building. The altar and the pulpit were removed, the floor was lifted and the vaults were destroyed. From then, the building took on its current appearance, even though the square in front of the ancient façade was redesigned in 1995 and the building was completely renovated.
Altopascio
The city of bread, a delightful village along Via Francigena.
Altopascio, a town that has been well-known by any pilgrim who travels along the Via Francigena for centuries, is a small town that, curiously, happens to be famous for its bread. It's actually renowned as the city of bread as it's been able to maintain its traditional cereal production over the centuries. Altopascio is now an important municipality in the Lucca Area. ...
Morekeyboard_backspace