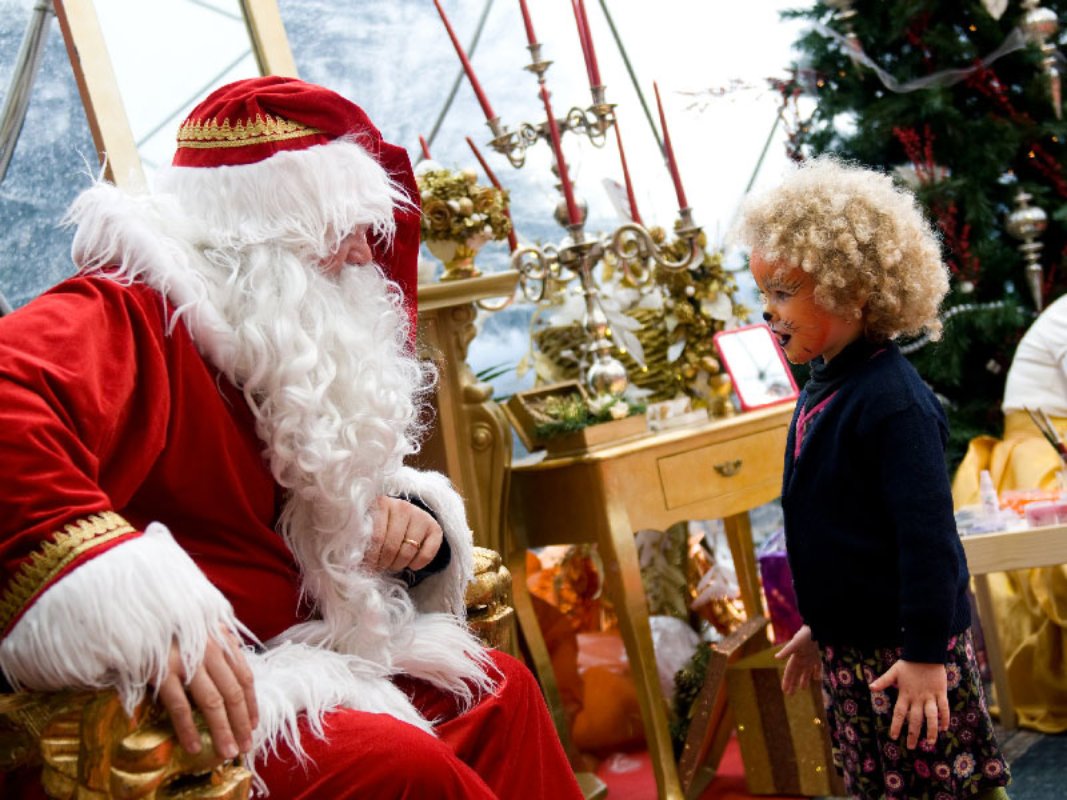 ???.icon?????????
Christmas for children in Tuscany
Festivals, markets and events
Magic. Wonder. Lights. Surprises. These are the keywords that best describe the best-loved time of the year, especially for children: Christmas.
December 25 is a day to make wishes, in the hope that some of your dreams will come true (even in these tough economic times). Piazzas, towns and villages light up with colours and decorations, spreading wonder among visitors and children alike.
The star of the season is Father Christmas of course. From December 19 to 22, the Cattedrale Ex-Breda of Pistoia is transformed into Fabbrica di Babbo Natale (Father Christmas' workshop), where you can walk among the market stalls and send a letter to Santa with your Christmas gift wish list (here you can actually find a letter template as a .pdf to print out).
Until January 6, Castello delle Terme Tamerici in the pine woods around Montecatini turns into Casa di Babbo Natale (Father Christmas' house). A wonderful reconstruction of his house, this place offers spaces in which to write and send letters with the help of "elf" postmen, educational and food workshops, and a little farm area.
A lovely idea for little ones: the Panforte competition in Pienza, now in its 13th year. This old contest is linked to folk traditions involving the typical Christmas cake. Here you'll find all the info, from December 26 to 30.
Christmas in Siena is packed with fun things to do, too! On this site, you'll find a calendar of events packed with ideas.
If your kids are sporty, head for the mountains and a ski school. Or just stay in Florence: from November 7 to March 1, make the most of the Toscana Winter Park at Obihall. Here, in addition to ice skating, have fun snowtubing.
For all other events, such as markets, festivals and events, see Christmas in Tuscany.
You might also be interested in