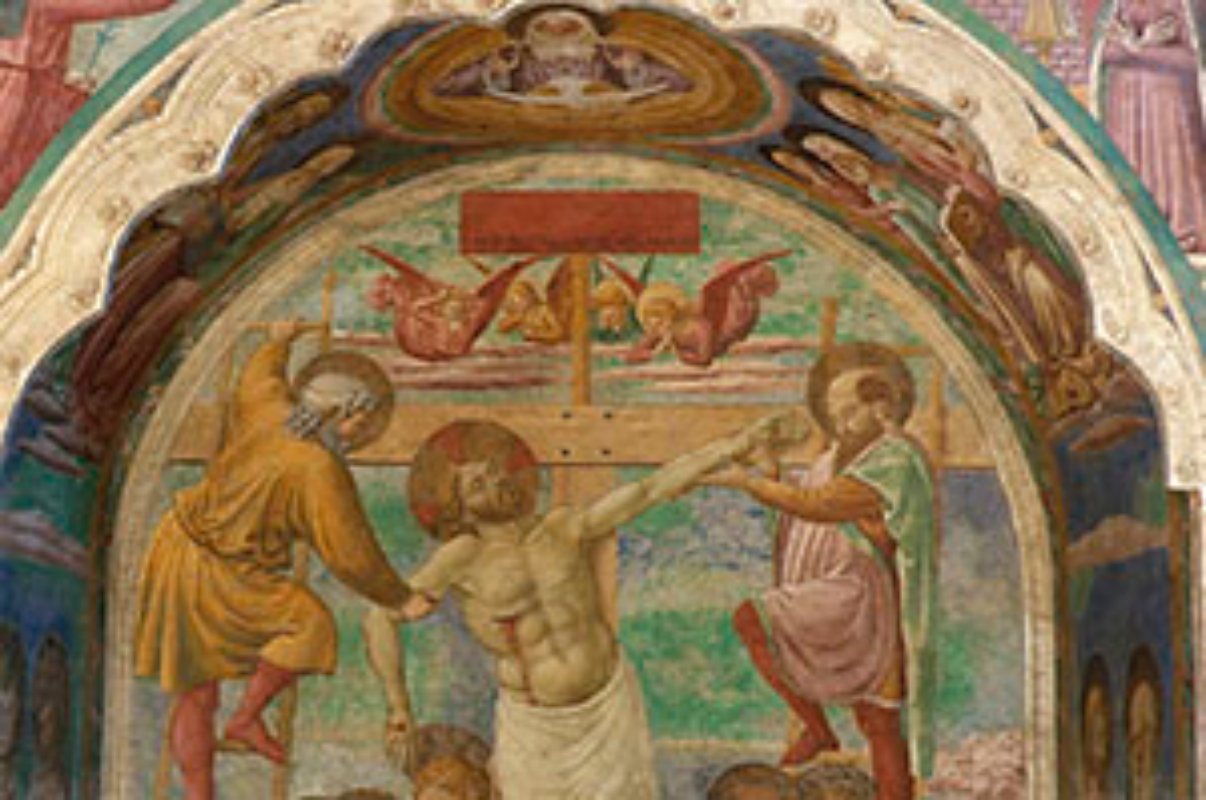 Monuments
Certaldo hosts Gozzoli's frescoes
'Tabernacolo dei Giustiziati' - The Tabernacle of those sentenced to death
The Tabernacle of Executed (Tabernacolo dei Giustiziati) is a small brick building located in the Municipality of Certaldo along the Via Francigena. It plays hosts to splendid frescos by the famed Florentine painter Benozzo Gozzoli. After completing important commissions in Florence, Umbria and Lazio, Gozzoli began working in San Gimignano illustrating the stories from the life of Saint Augustine for the church by the same name.

At this time, Certaldo's vicars asked the artist to decorate this small church. Currently, its frescoes can be found in the ex-church of Santi Tommaso and Prospero in Certaldo Alto next to the Palazzo Pretorio. The structure dates back to 1400 and its name derived from the fact that it was used to comfort the condemned who were sentenced to capital punishment. The Vicar who commissioned these works was in charge of administering justice throughout the territory.

The tabernacle's frescoes are considered the prototype of all of Gozzoli's frescos and his school carried out similar works in other buildings. The paintings depict religious scenes and figures such as 'The Annunciation', 'God the Father and the Holy Spirit's Dove with the Evangelists', 'The Crucifixion of Saint Sebastian', 'Jesus Preaching', 'The Deposition' and 'The Resurrection'. All of these works represent Faith's victory over Evil and the artist's deep religious sentiment. His decorative motifs, such as garlands, flower and laurel wreaths, follow the typical Renaissance style.
Certaldo
Boccaccio's hometown is one of the prettiest towns in Tuscany
The hilltop medieval town of Certaldo has always been one of the favourite destinations of history lovers, who enjoy the stroll with a taste of the Middle Ages through the old town centre boasting unique features. Originally an Etruscan settlement, Certaldo owes its name to the former appearance of the hill on which it stands. ...
Morekeyboard_backspace
You might also be interested in