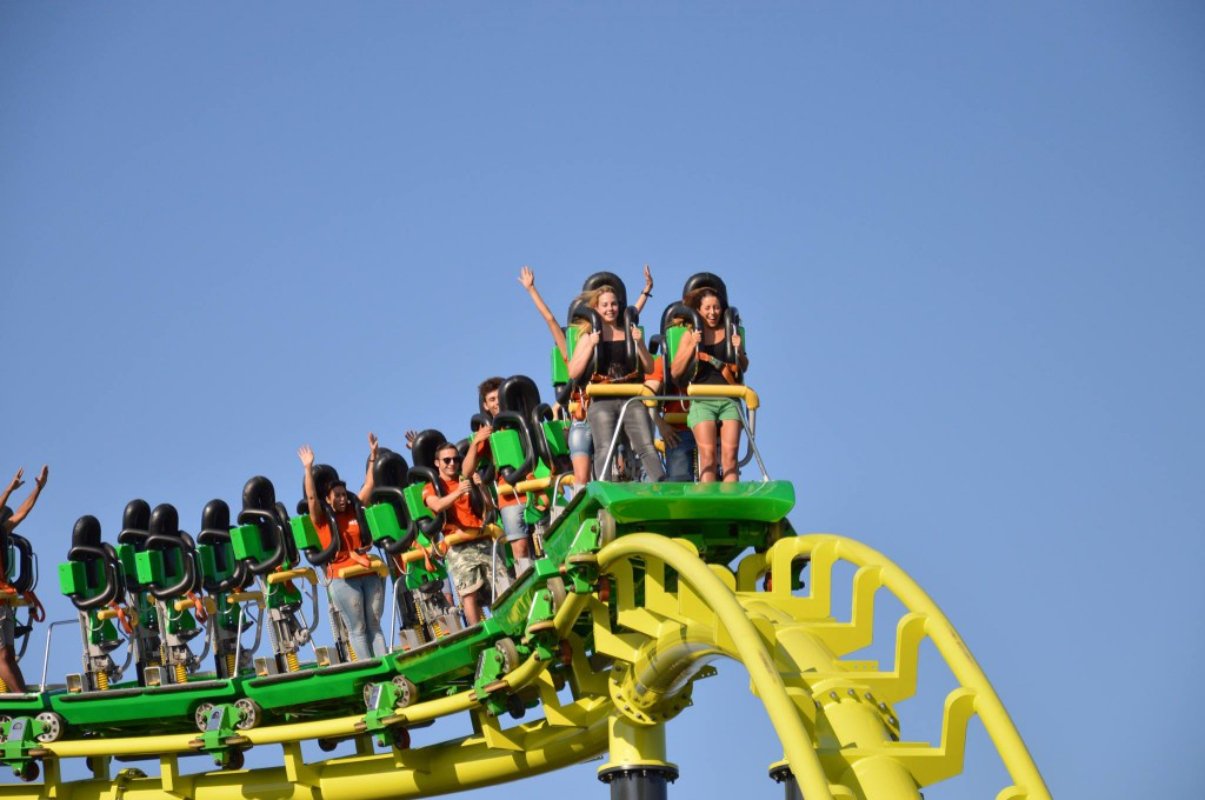 insert_emoticonFun and entertainment
Cavallino Matto (Crazy Horse) Amusements Park
Cavallino Matto is the largest amusements park in Tuscany. It is situated in the pine woods that run along the beach of the Mar Ligure at Marina di Donoratico near Livorno
This amusements park covers an area of sixty thousand square metres and has recently changed hands Since 2006, Cavallino Matto has been owned by the Manfredini family who are well-known in the funfair business. The park includes a restaurant, bar, pizzeria and picnic areas and is usually open from the end of March until October. The Cavallino Matto Amusements Park was set up in 1967 and was originally a stables. During the summer months, the stables offered pony trekking throughout the vast pine woods neat the beach where it was situated. The amusements park was originally called 'Parco Gulliver' and included crazy golf, ping pong tables, a bar, slides, swings and was free to enter.

Residents of the local towns would go there of a Sunday. As time went by, it turned into an amusements park for children and families. It was first enlarged at the start of the 1990s when new mechanical amusement rides were installed. The aim of the park was always to be a place for families to relax and have fun. What set the park apart from other amusements parks was the fact that there weren't any operators on the rides, everything was automatic. In February 2006, the Manfredini family bought the park with the goal of investing capital to create Tuscany's biggest fun park. During the park's winter closing period that year, they began work to transform the park. The park reopened in March 2007 for a new season that the new owners baptised 'Magic 2007'.
Donoratico
A PEACEFUL TOWN A SHORT WALK FROM THE SEA WHERE BEAUTIFUL BOATS ARE BUILT
In between Castagneto and the coastline sits Donoratico, owing its name to the medieval castle whose ruins and imposing tower can still be visited and which is located a short walk away from the town. Donoratico was founded on the via Aurelia, the historic Roman road, and still welcomes visitors with its lively manner, though tranquil in the summer. ...
Morekeyboard_backspace
You might also be interested in