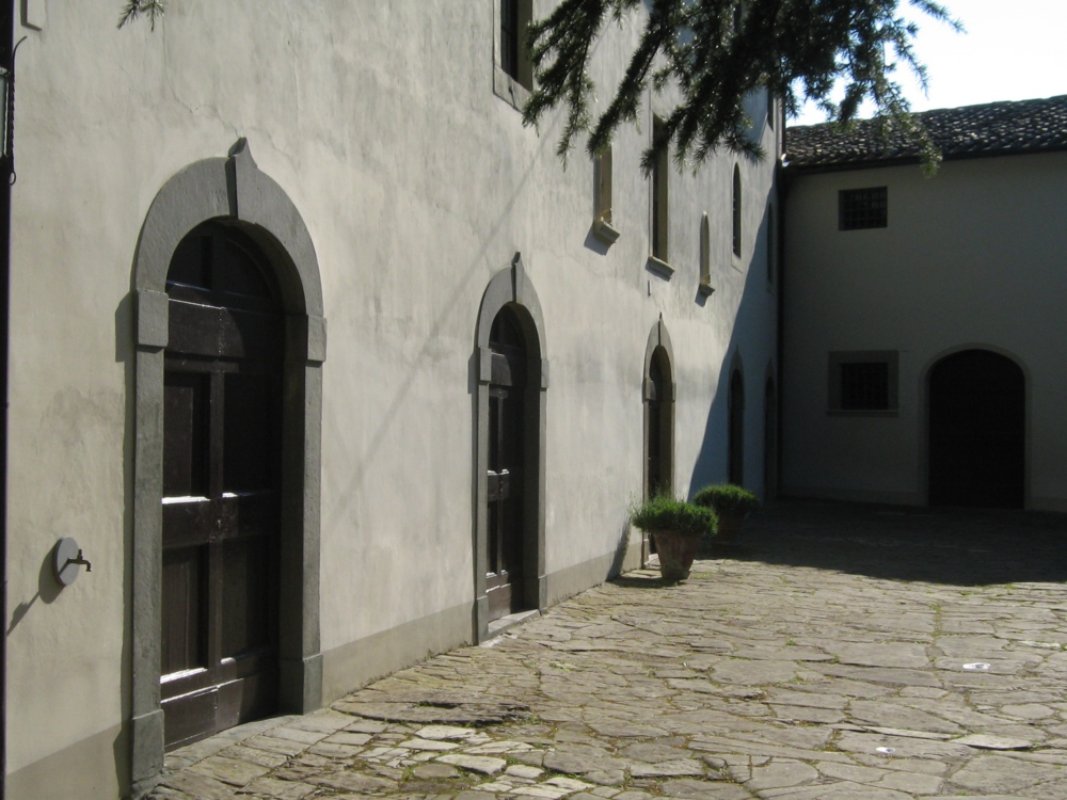 location_cityHistorical Buildings
Castle of Sant'Ellero
Scene of one of the most terrible battles between Guelphs and Ghibellines
Sant'Ellero is one of the oldest castles in the Florence province. Founded in the late Middle Ages in a small town called Alfiano in what is now the city of Pelago, it was built to defend the Benedictine Abbey of Sant'Ilario which controlled a large part of the Vallombrosa forest.

Originally, it was a walled fortification with a high tower. Inside was the church of San Bartolo, which came under the rule of the Vallombrosian monks in the early Middle Ages. Sant'Ellero is remembered most of all for the terrible battle that took place there in 1267 when Florentine Guelfs attacked the stronghold of the Ghibellines. Medieval historian Giovanni Villani wrote of the battle that changed the destiny of the castle and the people who lived under its protection in his "Nuova Cronica".

The Ghibellines at Sant'Ellero had been exiled from Florence for being hostile toward Charles d'Anjou and were preparing a counterattack against the city. Villani describes the horrific scene that saw the death of numerous Florentine Ghibelline men, including the leader Geti da Volgnano and members of the infamous degli Uberti family. It is said that Charles d'Anjou took no pity on those inside the castle; 400 were killed and the castle was razed. After the destruction of Sant'Ellero, the old abbey was given to the Vallambrosian monks who turned it into a hospice.
Pelago
Castles, parish churches and villages, from the mountains to the valleys
The large territory around Pelago extends from the plains to the mountains, home to hills dotted with rows of vines, olive trees, country homes, castles and villages. This is a land where the green hills remind visitors of freshly-pressed oil, and the red of sunset, the fragrances and flavours of a lovely glass of wine. ...
Morekeyboard_backspace
You might also be interested in