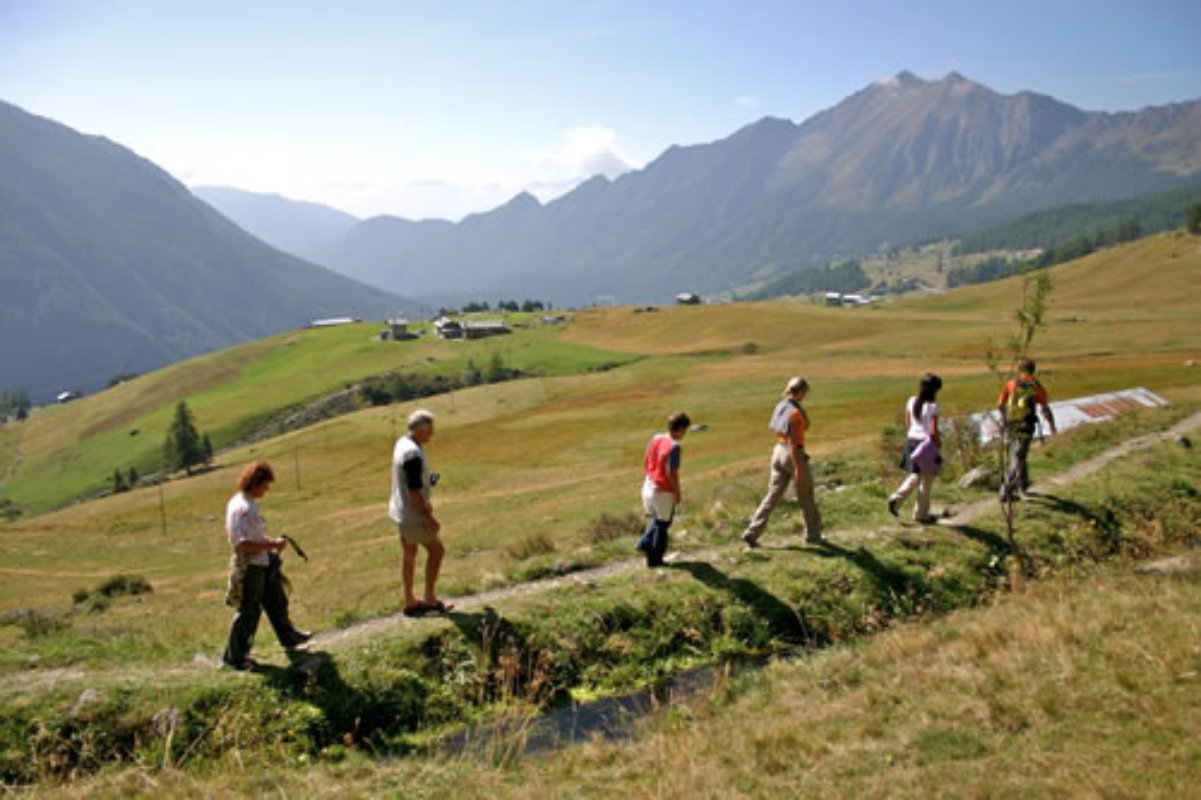 ???.icon?????????
Castelvecchio Natural Reserve
A nature reserve that's home to the exceptionally rare peregrine falcon
Castelvecchio Nature Reserve is in the Val d'Elsa area, just a few kilometres west of San Gimignano. It encompasses the western slope of Poggio del Comune (altitude 624m) and stretches south to include the fascinating ruins of the Castelvecchio castle which is perched on a rocky outcrop at an altitude of 379m. The Castelvecchio castle was an important fort during the medieval period. It had the advantage of a natural line of defense provided by two small rivers, the Botro di Castelvecchio and the Botro della Libaia, both tributaries of the larger river Elsa.

The landscape of the reserve and its consistently chalky topsoil mean that plant cover is unvaried. A multi-species oak woods covers a large area of the reserve, particularly on the more gentle slopes. On the steeper, rocky outcrops however the ground is covered with stunning Mediterranean scrub such as colourful flowering heather, a plant which is commonly found on chalky land near the coast but which is much rarer inland. Very little sun reaches the bottom of the narrow ravines of the Botro della Libaia and the Botro di Castelvecchio rivers and this has lead to the growth of beech, maple and other rare tree species which are usually found much higher altitudes where the air is cooler.

The many rocky outcrops, often with over-hanging rock faces, are particularly concentrated in the southern part of the reserve. These distinct formations lead to an interesting mix of flora and fauna. In fact, the rocky slopes that hold the ruins of the Castelvecchio castle provide a winter home to the exceptionally rare peregrine falcon. The limestone rocks are also the perfect habitat for the Solatopupa Juliana, a kind of mollusk found only the rocky areas of Tuscany, western Liguria and Alto Lazio.

Several old abandoned farmhouses testify to the fact that the flatter areas of these limestone hills used to be cultivated. Today, this area is covered with dense shrubs and pastures. Along with the agricultural land that surrounds the park, these provide food for the many birds who live in the reserve. For example, there is the rare short toed eagle which feeds almost exclusively on snakes, the red-backed shrike and other interesting species, many of which are under threat due to the increased use of intensive agricultural techniques.
San Gimignano
Iconic town along the Via Francigena
In this council you can admire the churches of St. Jacopo and St. Peter, the Collegiate of St. Mary of the Assumption with the Chapel of St. Fina, the Cathedral, the Museum of Sacred Art, the Podestà Palazzo and the Pratellesi Palazzo. In ancient times San Gimignano was a tiny village in the Greek-Etruscan period (III-II centuries BC). There is however some evidence of a more remote presence. ...
Morekeyboard_backspace
You might also be interested in