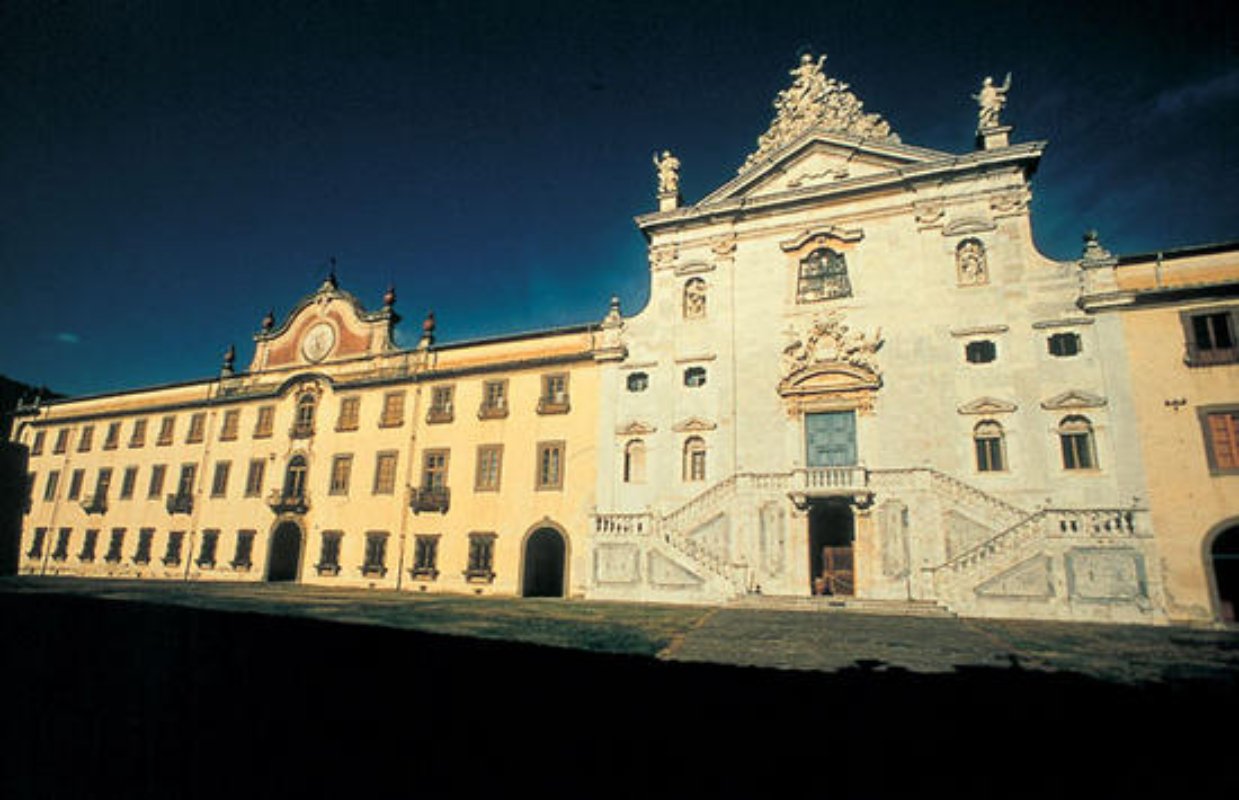 Monuments
Carthusian Monastery
With a rich collection of sculpture and frescoes, the monastery became famous thanks to the art works created by its monks
The hermetic and cenobitic lifestyles, or, more to the point, the places of solitude and those of collective lifestyles, are translated in two fundamental architectural elements: the cell and the church. The present-day appearance of Pisa's Certosa was established through a transformation which took place in the Baroque and at the end of the 18th century, when the most talented artists of the 1700s were embellishing the monastery. Workmen from the Carrara region worked on facade and the interior of the monsastery, which is richly decorated with frescoes, polychrome marbles and woodwork. The three cloisters—that of the prior, the capitulary, and the grand cloister—are defined by their erect arches and silent, suggest ambulatories.

At the center a fountain divides the renaissance garden that leads to the cells of the Carthusian monks, famous for their patience and their attention to the creation of artistic, scientific, and literary works. The last monks left the Certosa in 1972, and since now, thanks to a complex restoration, it is possible to visit their cells (each with its own small garden and work studio); the cloisters; the open galleries; the refectory; the church; the Chapterhouse; the library which conserves numerous manuscripts and antique texts; the guest quarters; the granary; oil press; farmacy; and the apartments of the Prior and Granduke.
Calci
A DELIGHTFUL VILLAGE IN A VALLEY DOTTED WITH A WEALTH OF OLIVE GROVES AND MEDIEVAL CHURCHES
Calci is located just a few kilometres from Pisa, at the foot of the Monti Pisani and at the center of the Valgraziosa, a natural amphitheatre with villages along its slopes which together make up Calci. Today, Calci is mostly gathered around the Parish Church of SS. ...
Morekeyboard_backspace
You might also be interested in