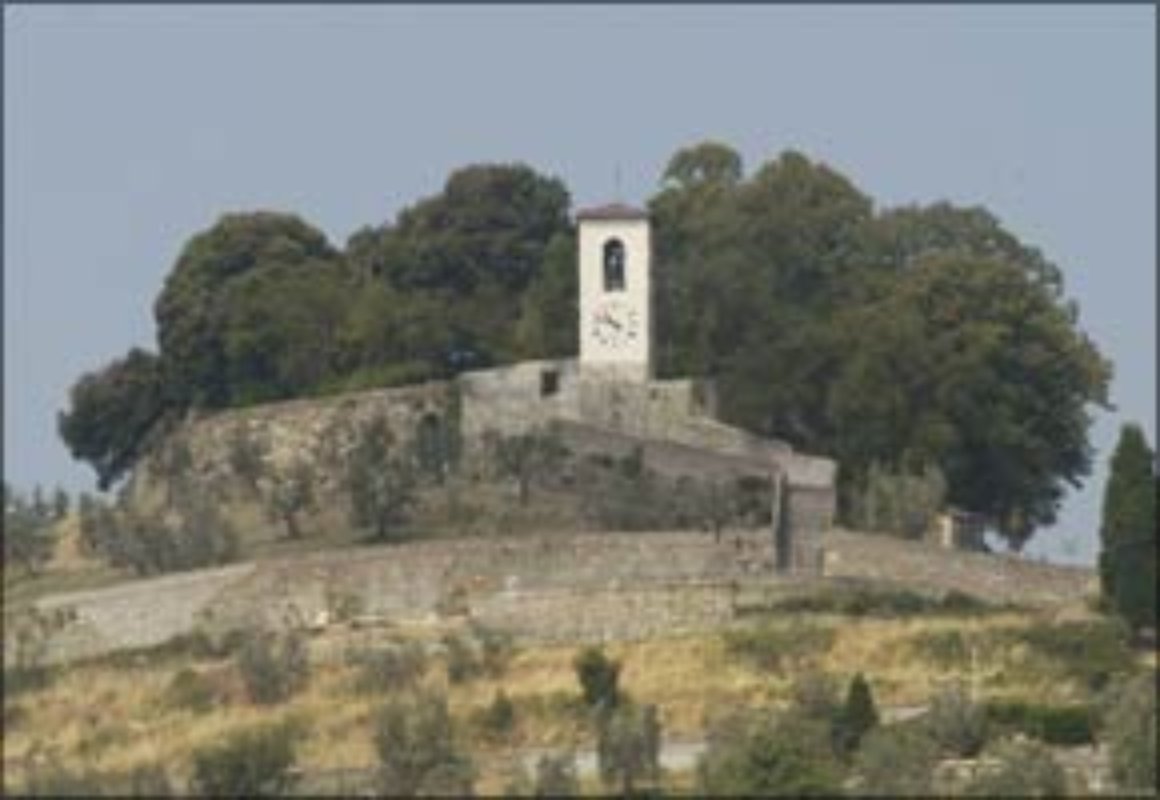 Historical sites
Carmignano
First noted in a 998 document, in 1125 the Carmignano stronghold passed under Pistoia's control
Having resisted to the joint Florentine and Prato siege up until 1154, the castle was destroyed a first time in 1228 by the Florentines, who demolished the stronghold's tower. It was regained by Pistoia in 1242 and its fortifications rebuilt. In the first part of the 1300's Carmignano was again sold to Florence, who subsequently demolished the stronghold and its fortified walls. After another Pistoian interlude (1315 – 1324), the castle was again in Florentine hands, then besieged and conquered by Castruccio Castracani, who turned it into a personal fortress until 1328, when it returned definitively to Florence.
In the 19th century the last remains of the castle were demolished, today the only remaining fortified walls can be seen at the Carmignano hilltop, accessible via a walkway going from the central square. The impressive 16th century clocktower "Campano" can be found near the main doorway. At the centre of the fortified walls there is a squat 19th century building merging the last Mastio stronghold structures; this building is owned by the local tourist office is used for small exhibitions and preserves a reconstructed model of the 12th century castle. Carmignano has naturally always been tied to internationally renowned quality wine production. After visiting the Campano its almost obligatory to sample some local wine in one of the numerous local industries of the area plus visiting the interesting local wine museum.


Carmignano
Nestled in the Montalbano hills
The City of Carmignano, with its 40 square kilometres of territory, begins at the confluence of Arno and Ombrone Pistoiese rivers, extends on the hills of the north slope of Montalbano. Today it is one of the most famous areas in Tuscany where we find the production of D.O.C.G. wine and olive oil. ...
Morekeyboard_backspace
You might also be interested in