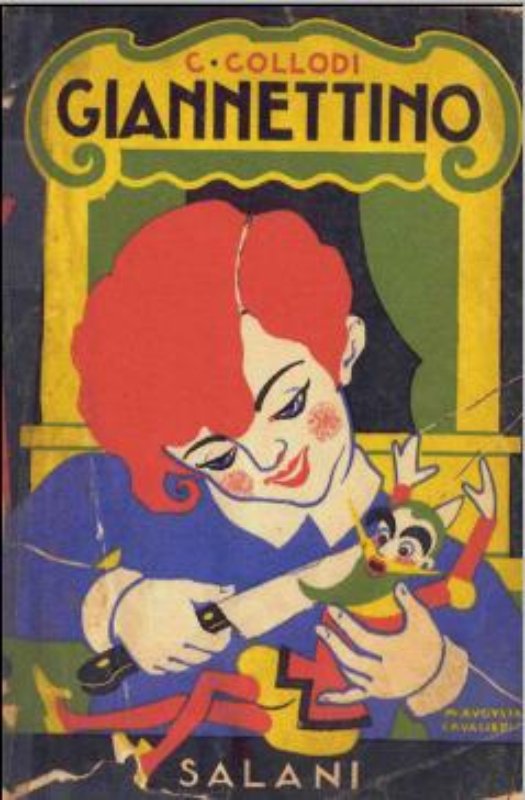 account_circleHistorical personalities
Carlo Lorenzini: a genius gambler
Spotlighting the father of Pinocchio
Carlo Lorenzini was born in Florence in 1826 and he completed his studies in religious schools. He began his career as a journalist in Florence when he was in his twenties, writing reviews for the 'Libreria Piatti' before writing for a Milanese periodical called 'L'Italia musicale'. As a journalist, he quickly became famous, working for newspapers throughout Italy. He founded and directed 'Il Lampione', which was closed due to censorship in 1848 and re-opened some 11 years later when Piedmont was annexed as a part of Italy. Lorenzini was a volunteer in the War for Independence from 1848 to 1859.

In his fifties, he became a committed writer and published his first children's book 'Fairy stories' in 1876. Lorenzini started publishing symbolic narrative-stories like 'Giannettino' and 'Minuzzolo' which won him noteworthy recognition. Lorenzini was a very keen gambler and this habit influenced his writing of 'The Adventures of Pinocchio'. It is said that in the spring of 1881 after a particularly ill-fated night at the poker table, he decided to write the first four pages of his masterpiece. Later, he sent them to Ferdinando Martini in Rome, who was preparing the release of 'Il Giornale per bambini'.'I'm sending you this kid's stuff. Do with it as you please, but if you publish it, pay me well for it,' he wrote to his colleague. On July 7, 1881, the first two chapters were published and Pinocchio became an immediate success.

In October 1881, publication of the story ceased entirely, possibly due to Lorenzini's gambling; the newspaper was overcome by protests. The author began to write again in February 1882, however, he did not follow a specific timetable which frustrated those who could not do without his puppet stories. When Lorenzini published his final episode in the 'Giornale dei Bambini', book editor Felice Paoli of Florence published a complete edition of Pinocchio's adventures. Lorenzini continued his career as a writer, producing 'Storie Allegre' in 1887 which included the stories of 'Pipì and the pink money'. Lorenzini died suddenly in Florence in 1890 and he was buried in the monumental cemetery of Santa Croce.

Florence
An astonishing city of art, fashion and tradition
If you are visiting Tuscany you cannot miss Florence. The Renaissance city is a treasure trove of art with an astonishing contemporary vibe. Beyond the extraordinary artistic heritage, a testimony to its centuries of civilization, the best way to enjoy Florence is to stroll along the riverside avenues at sunset, or to get lost among the city's myriad alleyways of the bohemian Oltrarno or the ...
Morekeyboard_backspace
You might also be interested in