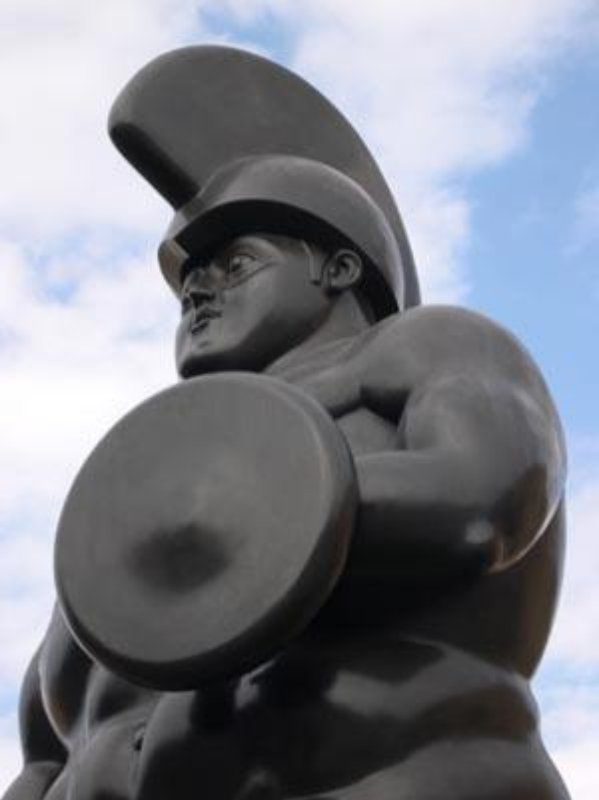 crop_originalArtworks
Botero and Versilia
Love at first sight between an artist and a land rich in charm
From the mid 1970s, the Colombian artist Fernando Botero regularly stayed in Versilia creating works in the artistic foundries and laboratories in the area.

Famous throughout the world for his paintings of women that are as fat as they are beautiful, in 1983 he decided to buy a house at Pietrasanta, choosing the beauty and the quiet of the olive groves that accompany the road up to the Stronghold. It is easy to identify the artist's house, you just need to find a roof topped with a round, bronze cockerel, whose short wings stretch out forever towards the dawn.

In the little town that bewitched his heart, Botero has also opened an artist's studio: a large space not far from the Piazza del Duomo, where in the summertime he retires to design and assemble his sculptures.

He loves living in close contact with the people of Pietrasanta, while his art become more and more a part of the town's fabric: since 1993 two large frescoes entitled "The door of Heaven" and "The door of Hell" have attracted attention in the church della Misericordia; in Piazza Matteotti an opulent Roman soldier shows an ironic bellicosity to the passersby (1992).

In 2001 Fernando Botero was made an honorary citizen of Pietrasanta, a return to his origins: in the long ago year of 1780 his antecedents, the brother Giuseppe and Paolo Botero, sailed from the port of Genoa on their way to Medellin.

Pietrasanta
Land of artists and marble workers between the Apuan Alps and the sea
The fascinating city of Pietrasanta is the perfect destination for art enthusiasts, both classic and contemporary. A gathering place for artists from all across the world and a true hub for international sculpture, in recent decades, Pietrasanta has become a something of an open-air museum, where visitors can admire, among the many galleries and public piazzas, an uninterrupted continually ...
Morekeyboard_backspace
You might also be interested in