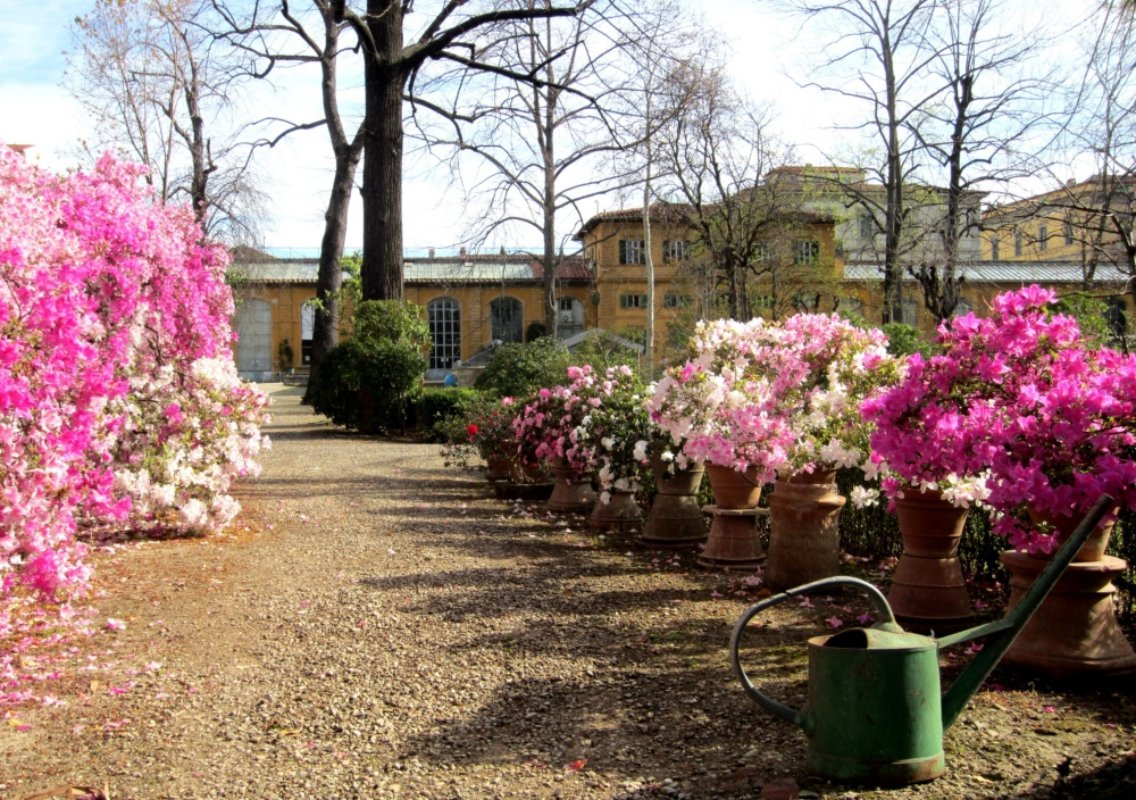 account_balanceMuseums
Botanical Garden at the University of Florence
The garden boasts important collections of tillandsia, orchids and ferns
The Botanical Garden at the University of Florence is believed to have been founded on December 1, 1545 when Grand Duke Cosimo I de' Medici bought the land from Dominican nuns. Known as the "Giardino dei Semplici" because it was originally intended to grow and display simple medicinal plants, the garden is the third oldest in the world, following Padua and Pisa. The original design is attributed to Niccolò "il Tribolo," who had designed other gardens for the Grand Duke, including the one at Villa di Castello, while the landscaping was assigned to the botanist Luca Ghini, who had previously supervised the creation of the garden in Pisa, commissioned by the Grand Duke. The garden was enriched in the 18th century with additional collections, done on the orders of Cosimo III de' Medici, who entrusted the project to the Florentine Botanical Society under the direction of the renowned botanist Pier Antonio Micheli.
In 1783, now under the care of the Accademia dei Georgofili, the garden became known as the Orto Sperimentale Agrario (Experimental Agriculture Garden), and in 1847, "Giardino dei Semplici," before finally earning the name "Orto Botanico dell'Istituto di Studi Superiori" (Botanical Garden of the Institute of Superior Studies) in 1880. The garden is currently 2.39 hectares in size and is divided into sections by paths. Greenhouses and a tepidarium used for cultivating plants in a protected environment can also be found on the grounds. There are more than 5,000 specimens in the collection, including several trees, some of which are quite old, like an English yew planted by Micheli in 1720, a majestic cork oak planted in 1805 and whose cork as never been harvested, many conifers, like Araucaria, Torreya and Sequoia, and a beautiful dawn redwood, a species originally seen only as a fossil until it was discovered in China in 1941.
Among the most important collections, the garden's tillandsia, orchids and ferns are particularly note-worthy. The rhododendron collection is also really significant for the number and size of its specimens. When the flowers are in bloom in the spring, they are quite captivating for visitors. The garden is also important for educational purposes, with sections dedicated to medicinal, succulent and carnivorous plants.
Florence
A stunning city where you will lose yourself in the art, history, fashion and traditions of Tuscany
No one plans a visit to Tuscany without planning a visit to Florence: the city of the lily is a treasure trove of artistic treasures and the centre of a fervent vitality. Aside from its exceptional heritage of art, bearing witness to its centuries of civilisation, Florence can be enjoyed in so many ways: promenading along the enchanting riverbanks at sunset, entering the bohemian alleys of ...
Morekeyboard_backspace
You might also be interested in