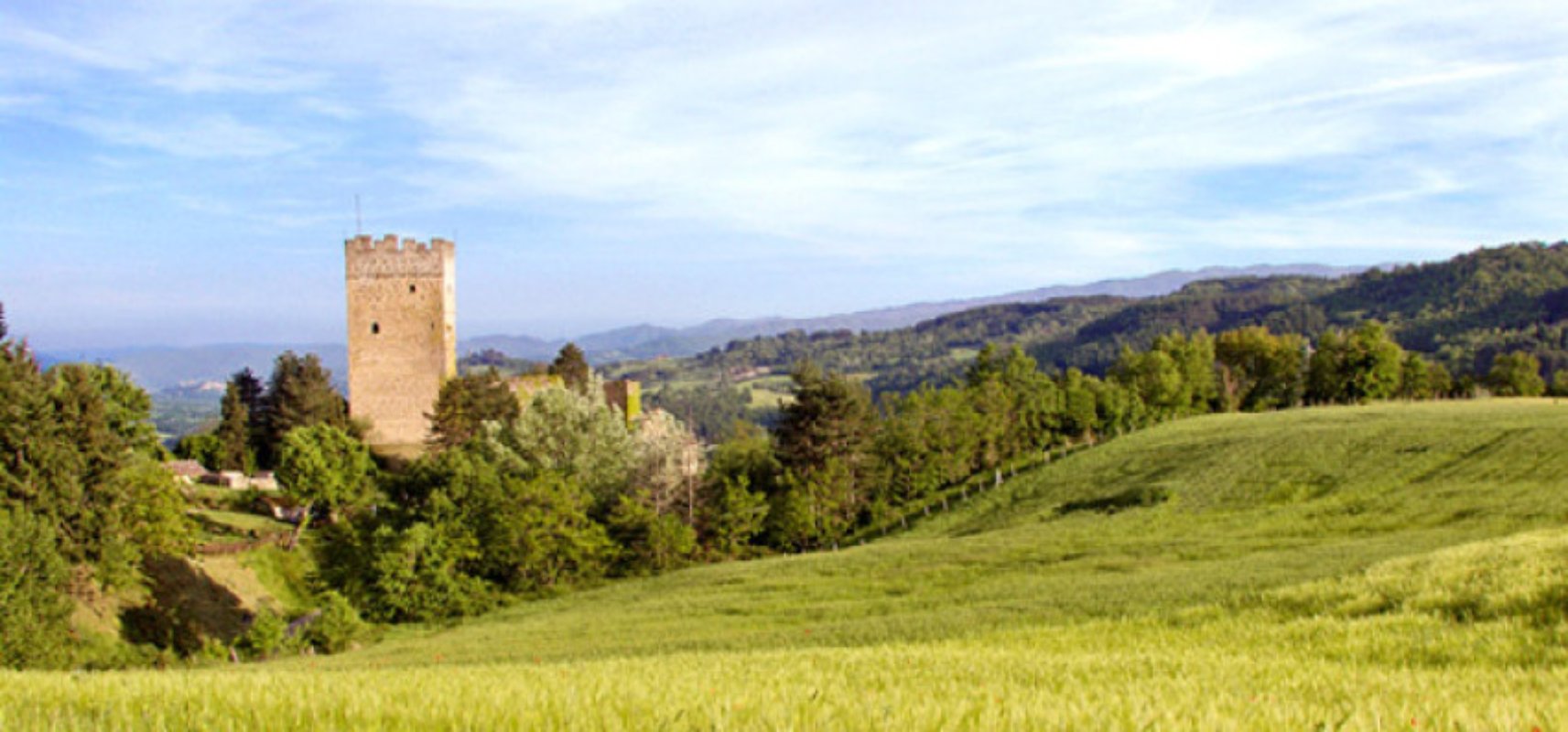 Hamlets, districts and squares
Borgo alla Collina
Found on a hilltop ridge dividing the Arno valley with that of Solano, occuping such a panoramic position as to take in the whole of Casentino area with its parish churches, woodland and castles in one glance (the National Park of the Casentino Forests, C
Borgo alla Collina used to belong to a branch of the Conti Guidi of San Niccolò family, feudal lords who dominated the area until the first half of the 14th century when it became part of the Florentine Republic's territory. The Borgo alla Collina community has preserved its Statutory rights from 14th to 18th centuries, then becoming part of the Castel San Niccolò community following the 1776 Grand Ducal reforms. The charming "Il Borghetto" still preserves the characteristically winding alleys with the typical Medieval terraced houses, dominated by the Borgo alla Collina Castle (11th – 12th centuries), with a square watchtower, whilst the central part of the building (restored after the second world war) is still admirable. At the end of the 1400's the Castle was donated, for merit, to the Florentine Chancellor and Humanist Cristoforo Landino. It now hosts the Accademia Casentinese di Lettere, Arti, Scienze ed Economia and is presided over by Professor Vittorio Vettori.

The central parish church San Donato contains a polyptych representing the "Mystical Marriage of Santa Caterina" (1423) by the "Master of Borgo alla Collina", and a monumental tomb to Cristoforo Landino (1848) – which are both worth visiting. Along the remaining fortified walls Porta di Orgi can be found, being one of the four original doorways. All the country roads led to the nearby river Arno at the Sant'Anna di Orgi oratory (10th century – restored in the 16th century), containing the "Cristo di Orgi", a portable crucifix for Sacred Representations used in case of adversity in the farming world. Every year on the first Monday in August the Borgo alla Collina Cattle Fair is held (mainly Chianina bred cattle), this greatly appreciated show attracts participants from the whole Arezzo province.
Castel San Niccolò
A handful of stone villages on the slopes of the PRATOMAGNO
Castel San Niccolò is a diffused municipality of sorts, whose main centre is the village of Strada in Casentino. The town takes its name from the namesake Conti Guidi Castle, which overlooks Strada in Casentino. ...
Morekeyboard_backspace
You might also be interested in