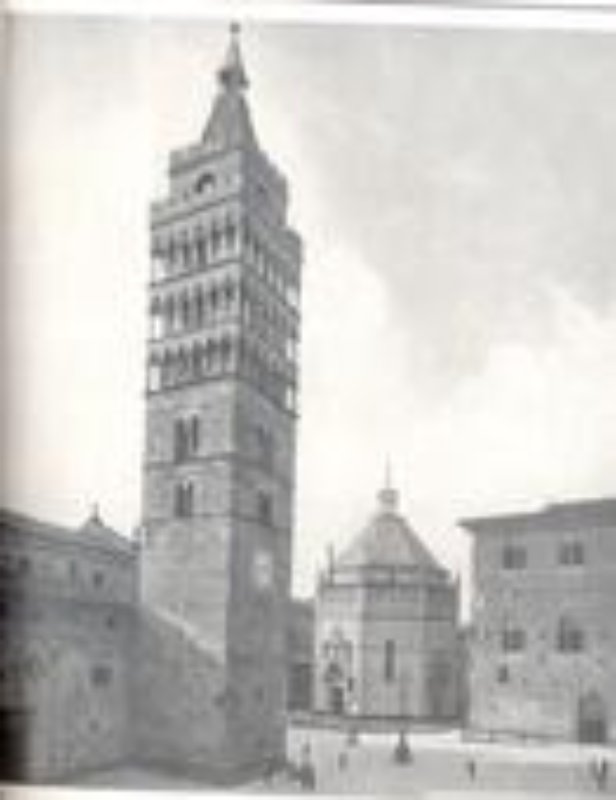 location_cityHistorical Buildings
Bell Tower of Pistoia Duomo
The bell tower of the Pistoia Duomo: a jewel of Tuscan architecture
The bell tower of the Pistoia Duomo is one of the most important civic and religious symbols of the city, and undoubtedly one of the most beautiful bell towers in Italy. First documented in 1000, the edifice was re-built in the 12th century, along with the San Zeno cathedral, whose bell tower is perfectly aligned with the Duomo's tower on the west side. Before reaching the height and having the same shape it does today, the bell tower was originally two storeys high, and was made of white and black marble. In the 1300s, a superimposed loggia and arcade were added to the edifice, which was also covered with marble. In the 1500s, the cella and cusp of the tower were built. A clock was added to it in 1548, and the bell tower was restored several times throughout the years. Today, the 70-meter high bell tower is a point of reference in the Pistoia skyline, and is owned by the city and the local diocese.

Pistoia
History, nature and food in the shade of the Apennines
A captivating Roman city, Pistoia is a place that wows art lovers and tourists in search of centuries-old traditions. Poets and writers have always praised its charms, calling it the "city of enchanted stone" and the "city of wide streets and beautiful churches". ...
Morekeyboard_backspace
You might also be interested in