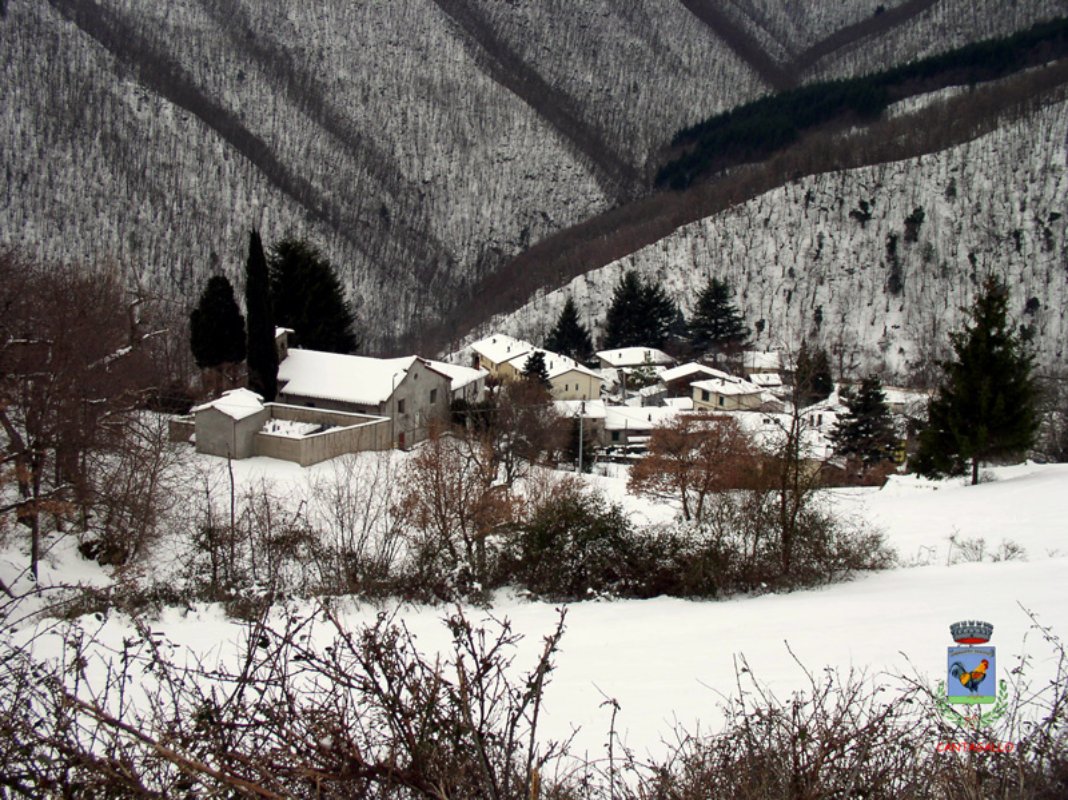 natureNaturalistic attractions
Area Naturale Protetta dei Monti della Calvana
Il paesaggio è caratterizzato da rocce calcaree riferibili al complesso denominato "alberese"
Area Naturale Protetta d'Interesse Locale da L.R. 49/95
Anno d'istituzione 2003/2004 - Deliberazione del Consiglio del Comune di Prato n. 93/04, Deliberazione del Consiglio del Comune di Vaiano n. 5/04 e Deliberazione del Consiglio del Comune di Cantagallo n. 52/03
Comuni Cantagallo (PO), Prato (PO), Vaiano (PO), Barberino di Mugello (FI) e Calenzano (FI)
Superficie 4.016 ettari, di cui 2.679 in Provincia di Prato e 1.337 in Provincia di Firenze
Gestione Comuni di Cantagallo, Prato e Vaiano, Calenzano e Barberino di Mugello e Comunità Montana Val di Bisenzio
Motivi d'interesse:
l'intera dorsale dei Monti della Calvana è costituita da rocce calcaree, riferibili al complesso denominato "alberese", che conferiscono a tutta l'area un aspetto tipicamente carsico in cui si possono trovare numerose grotte, doline, risorgive. Il paesaggio è caratterizzato, partendo dalle quote più basse, da aree agricole oggi in gran parte abbandonate dove resiste ancora in una certa misura la coltura dell'olivo. Quindi a mezza costa si trovano boschi costituiti soprattutto da querce caducifoglie, carpino nero, orniello che un tempo venivano intensamente sfruttati sia per la legna che a protezione dei coltivi e che oggi sono più blandamente utilizzati per ricavarne legna da ardere. Visto l'intenso sfruttamento del passato questi boschi si presentano talvolta radi e degradati. Alle quote superiori, circa sopra i 700 metri e fino ai crinali, si trovano estese praterie che sono il frutto di un'intensa attività di allevamento di bestiame, sia ovino che bovino, che veniva praticata in passato.
Oggi tale attività, seppure ancora presente, è in forte calo. Le praterie sopra menzionate sono certamente uno dei motivi di maggiore interesse, sia naturalistico che paesaggistico, dell'area protetta. Dal punto di vista paesaggistico esse presentano, nel periodo primaverile, splendide e coloratissime fioriture di una grande varietà di piante sia erbacee, fra cui numerose orchidee spontanee, che arbustive, biancospino, prugnolo, ginestre. Tali arbusti, insieme al ginepro, punteggiano i prati con esemplari a volte a portamento arboreo, fra cui spiccano spettacolari biancospini. Un altro elemento di rottura della continuità del cotico erboso è dato dai boschetti di nocciolo, acero campestre e carpino bianco che si trovano negli impluvi. Non è difficile trovare pecore, mucche e cavalli al pascolo brado. Dal punto di vista naturalistico questo ambiente costituisce un interessantissimo esempio di un habitat prioritario ed uno non prioritario tutelati da una direttiva europea. Inoltre questi pascoli cespugliati sono popolati da varie specie di uccelli rari e protetti. Nelle zone umide, ruscelli, laghetti e pozze, si rinvengono alcune specie di anfibi di rilevante interesse naturalistico.
Accessi:
Gli accessi principali e consigliati sono numerosi:
- Prato - da varie località situate a nord-est della città come Filettole, Castellina, S. Lucia, Canneto.
- Travalle - piccolo borgo situato immediatamente a nord di Calenzano.
- Croci di Calenzano - valico che mette in contatto il Mugello con la piana fiorentina, facilmente raggiungibile da Calenzano proseguendo verso nord per Barberino di Mugello fino ad arrivare al punto di valico. Per chi proviene dall'autostrada A1 si consiglia l'uscita Barberino di Mugello, quindi seguire verso sud per Calenzano fino ad arrivare al valico.
- Sofignano - località situata ad est di Vaiano e da qui facilmente raggiungibile seguendo le indicazioni presenti sulla S.R. 325 prima di entrare a Vaiano, provenendo da Prato.
Attrezzature per la fruizione:
- Sentieristica - l'area è attraversata da una fitta rete di sentieri (in buona parte sentieri CAI riportati sulle relative carte) e di strade bianche.
Informazioni:
Provincia di Prato 0574 534331
areeprotette@provincia.prato.it
(Articolo a cura della Provincia di Prato)
Barberino di Mugello
The town is one of the nine places found within the Mugello valley
This town was founded in the Middle Ages during a period of struggle for economic power and was for many years a rather vital centre for the commercial life of the entire valley. The coat-of-arms of the then-lords of the area, the Cattani family from Combiate, gave "Barberino" its name, sculpted in a lintel of the family's castle and representing a man with three beards. ...
Morekeyboard_backspace