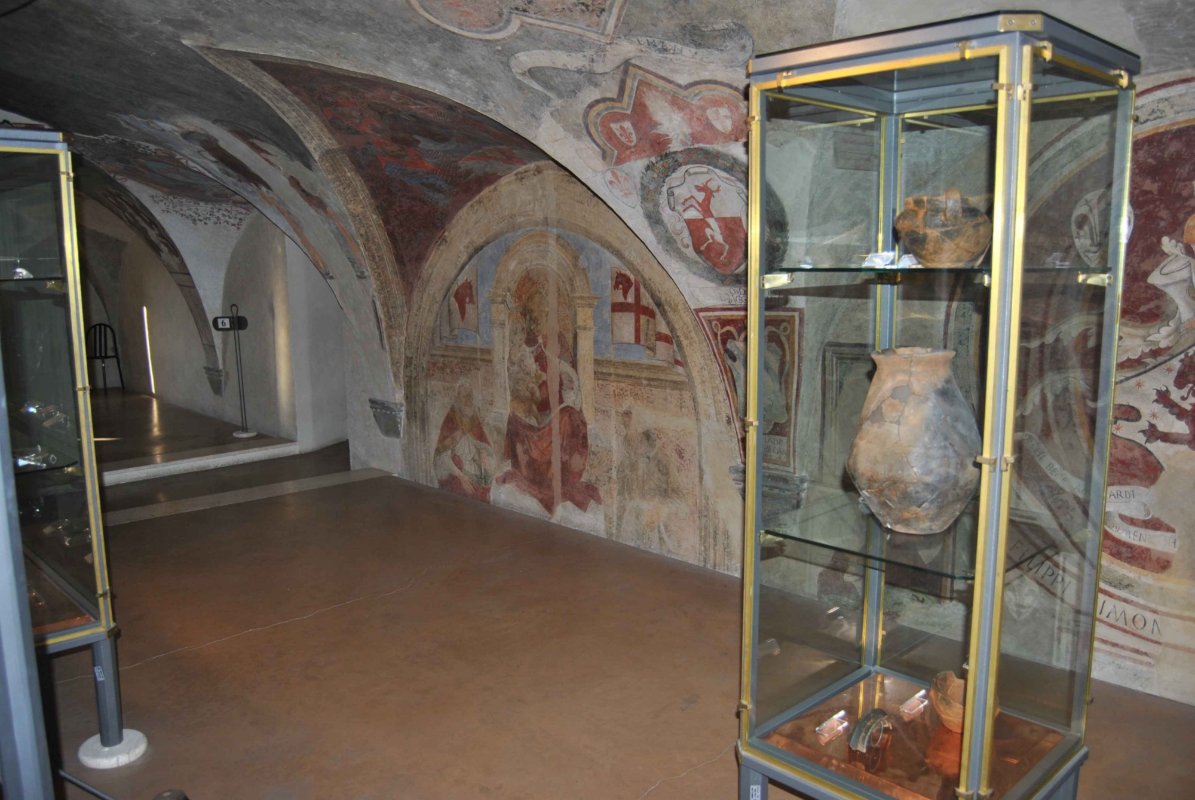 account_balanceMuseums
"Bandinelli" Archeological Museum in Colle Val d'Elsa
The history of the Etruscans in the Valdelsa is on display
The "Ranuccio Bianchi Bandinelli" Archeological Museum in Colle Val d'Elsa, named in honour of the great Sienese scholar, is housed in the historic Palazzo Pretorio (or "della Podestà") and contains 15 rooms of artefacts that illustrate the history of those who settled in the Valdelsa in ancient times, particularly during the Etruscan period.
From the Paleolithic era, the museum holds two cave tombs from the Copper Age that were discovered around the town of Le Lellere, but most of the discoveries date to the Etruscan period in the strictest sense of the term, that is, from the Archaic period to the end of the Hellenistic period, when the territory around Colle, under the rule of Volterra, became an important crossroads to and from central-northern Etruria, which is attested to by the immensely important artefacts, especially those found around the two large necropolises of Le Ville and Dometaia.
The museum also conserves the superb grave goods coming from the tomb of the noble Calisna Sepu family, considered the richest discovery from the Hellenistic era in northern Etruria, with large vases painted black, the only example of a Volterra-made kelebe with overpainting, splendid bronze mirrors and a vast array of tableware used by the Etruscan aristocracy.
Info: museocolle.it
Colle di Val d'Elsa
Ancient village, home to a famous Archaeological Museum and the Art Museum "Complesso di San Pietro"
Colle Val d'Elsa is a centre for art and culture near Siena with a population of over twenty thousand inhabitants. It sits between the hills and the river Elsa. Colle di Val d'Elsa is home to the 'Bianchi Bandin' Archaeological Museum, the Civic Museum of Sacred Art, Palazzo Campana and Palazzo Pretorio. ...
Morekeyboard_backspace
You might also be interested in