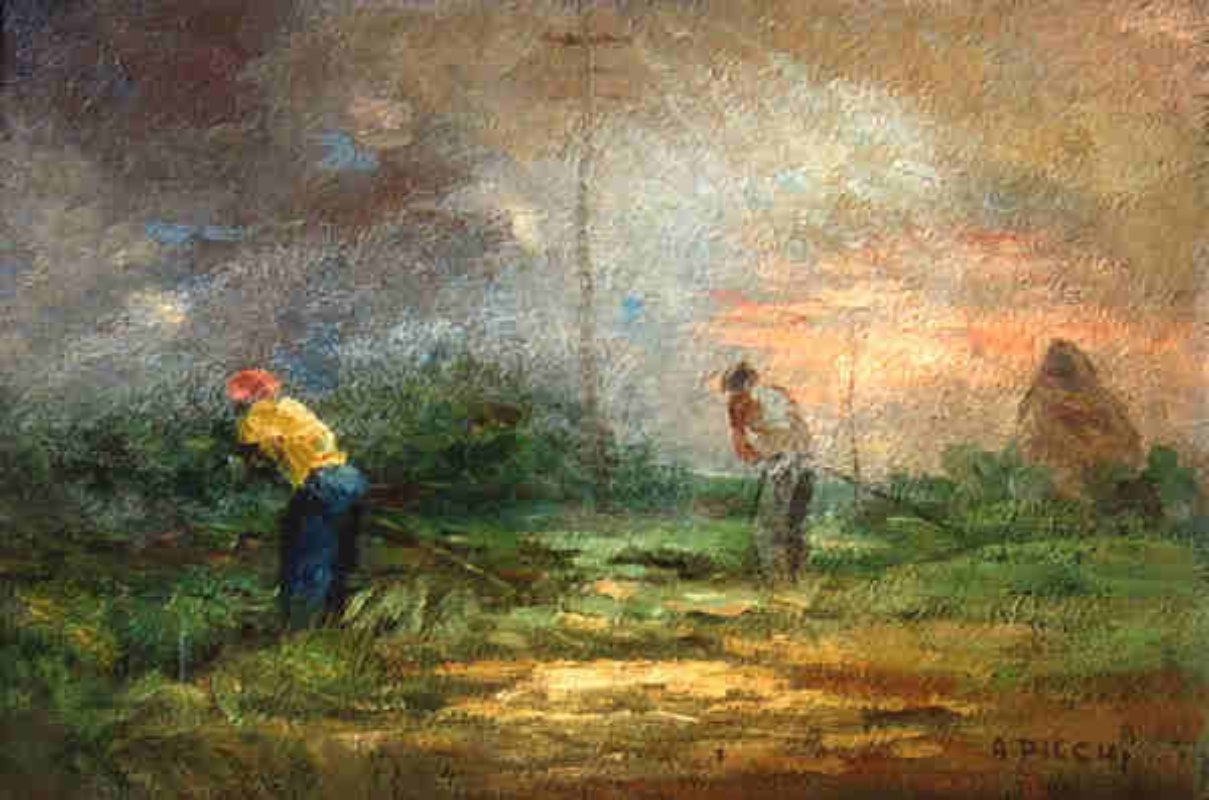 account_circleHistorical personalities
Anchise Picchi
Capturing the soul of Collesalvetti
Born in Crespina in 1911, Anchise Picchi showed noteworthy artistic talent starting from his early childhood. As a child, he began making charcoal drawings of animals and family members on the walls of his home. During the 1920s, he moved to Collesalvetti with his family, where he attended a school for painters and decorators. There, he met numerous painters and sculptors. Although Picchi studied classical styles and Macchiaioli works, his own style proved deeply personal and he employed various techniques to produce works with a surrealist feel. Influenced by Divisionism, he was also inspired by a luminous perception of crowds and individual characters.

SUBJECT AREA
Picchi's main subject was the human form and its deep ties with natural landscape and an agricultural environment; he often made reference to the Tuscan countryside where he lived all his life. This theme refers to man's fragility when faced with life's challenges and the external environment. The artist was fond of creating still life paintings using natural landscapes as a backdrop, but he was not unknown to also depict sacred subjects and fires.

Additionally, he was interested in representing socially emarginated, weaker members of society. In terms of sculpture, Picchi often used base relief and high relief, employing varied materials such as wood, bronze and ceramics. His works are characterized by a vast amount of graphic designs and engravings, (charcoal or pen), both in black and white and in color.

The artist died in Collesalvetti in 2007 and is remembered today as a deeply significant artist.
Collesalvetti
A territory to be discovered, immersed in the nature of the Mediterranean
Framing Collesalvetti are the rolling Livorno hills and a Mediterranean greenery that, with its fragrances, shows us how close the area is to the sea. The landscape around Collesalvetti are quintessential Tuscany, with cypress trees that seem to run on endlessly and wheat fields that in the appear as if they were absorbing the sun itself. ...
Morekeyboard_backspace
You might also be interested in