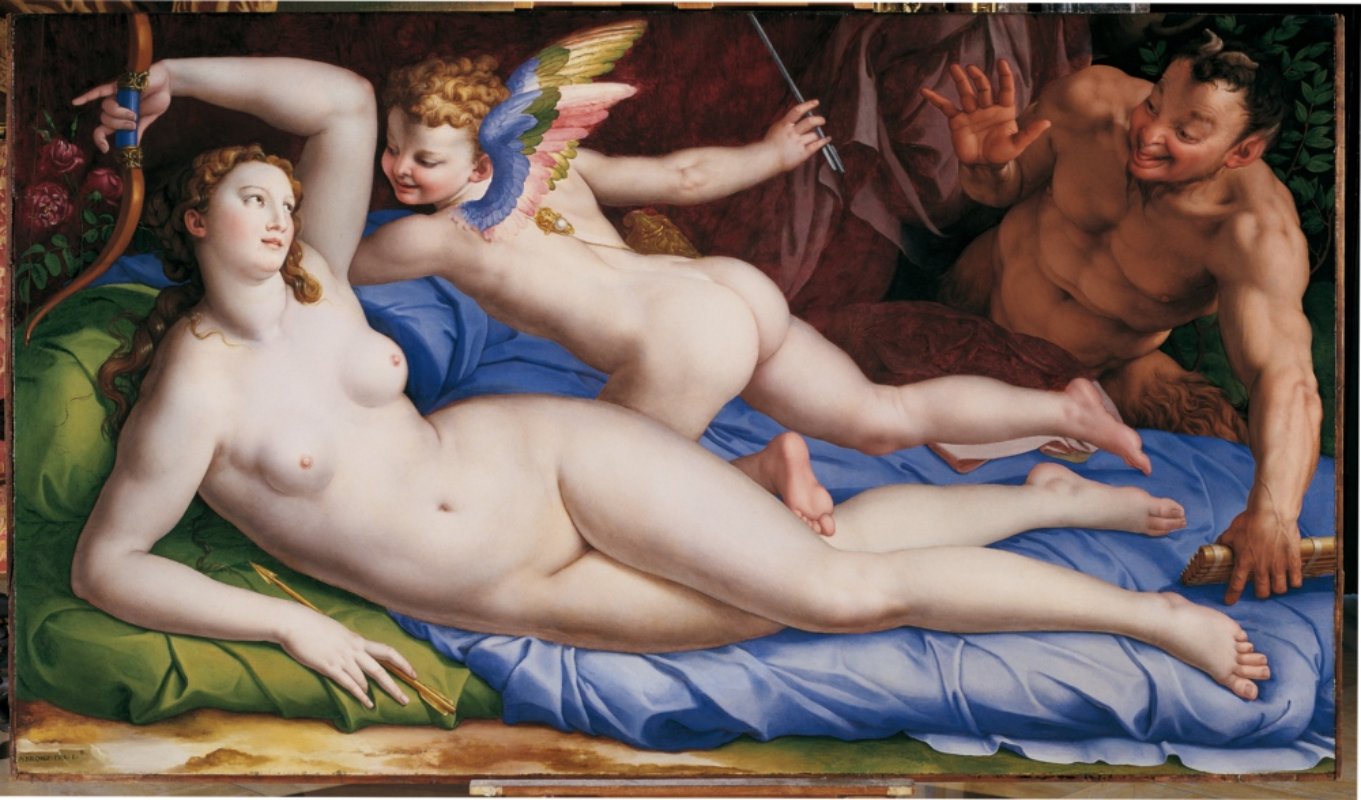 crop_originalArtworks
Agnolo Bronzino, his life and portraits
One of the most famous 16th century Italian painters, famed for his portraits
Agnolo di Corsimo, also known as Bronzino (Ponticelli di Firenze, November 17, 1502 - Florence, November 23, 1572) was an Italian painter. Famous for his portraits, he worked extensively and for a long period of time at the Medici Court.


His Youth
Very little is known about his childhood, except that he was born into a poor family. His nickname, 'Bronzino', meaning 'of a bronze color', was probably given to him due to his sullen character. His first maestro was a minor Florentine painter called Raffaellino del Garbo. In circa 1515, he began working in the workshop owned by Jacopo Carducci, known as Pontormo (1494-1556). Pontormo would play a large role in forming Bronzino's artistic style. Together, the two artists painted the decorations of the Capponi chapel in Florence's Santa Felicita.
First Commissions
By 1530, Bronzino was already a well-known and respected painter. He travelled to Pesaro and did work for the Della Rovere family, remaining there for two years. In Pesaro, he would work with Gerolamo Genga, Francesco Menzocchi, Raffaellino del Colle, Dosso and Battista Dossi on the imperial villa of Pesaro for Francesco Maria I Della Rovere.
The Medici Family
When Cosimo I de' Medici rose to power in Florence, he decided to call all of the best painters in Italy to the city. One of these was Bronzino, who worked for Cosimo I in 1539. After he completed his first painting, he became Cosimo I's favorite painter, and worked for the Medici's for the rest of his life.
Time in Rome
In 1548, he went to Rome in search of a helper to make tapestries and recruited Raffaello dal Colle. In 1556, his maestro Pontormo died, and Bronzino decided to finish off Pontormo's frescos in the San Lorenzo church. In 1563, he helped establish the Accademia del Disegno ('Design Academy'), and the next year, he attended Michelangelo's funeral as the Accademia's representative.
He died on November 23, 1572 in the home of his favorite pupil, Alessandro Allori. He was buried in the San Cristoforo Church in Florence.


His Works
The majority of Bronzino's paintings are portraits. He painted portraits for a variety of famous literati and Medici family members. When Codimo I opened a tapestry workshop in Florence, Bronzino dedicated himself to creating beautiful tapestries, most of which depicted allegorical themes. There is a series of tapestry's, approximately 20 of them, which are conserved at Palazzo Vecchio (16 were made by Bronzino, 3 by Pontormo and 1 by Francesco Salviati). Another of Bronzino's preferred themes was religion.He created several altarpieces and frescos for churches in Florence and the important frescoed chapel of Eleonora di Toledo in Palazzo Vecchio.
Florence
An astonishing city of art, fashion and tradition
If you are visiting Tuscany you cannot miss Florence. The Renaissance city is a treasure trove of art with an astonishing contemporary vibe. Beyond the extraordinary artistic heritage, a testimony to its centuries of civilization, the best way to enjoy Florence is to stroll along the riverside avenues at sunset, or to get lost among the city's myriad alleyways of the bohemian Oltrarno or the ...
Morekeyboard_backspace
You might also be interested in