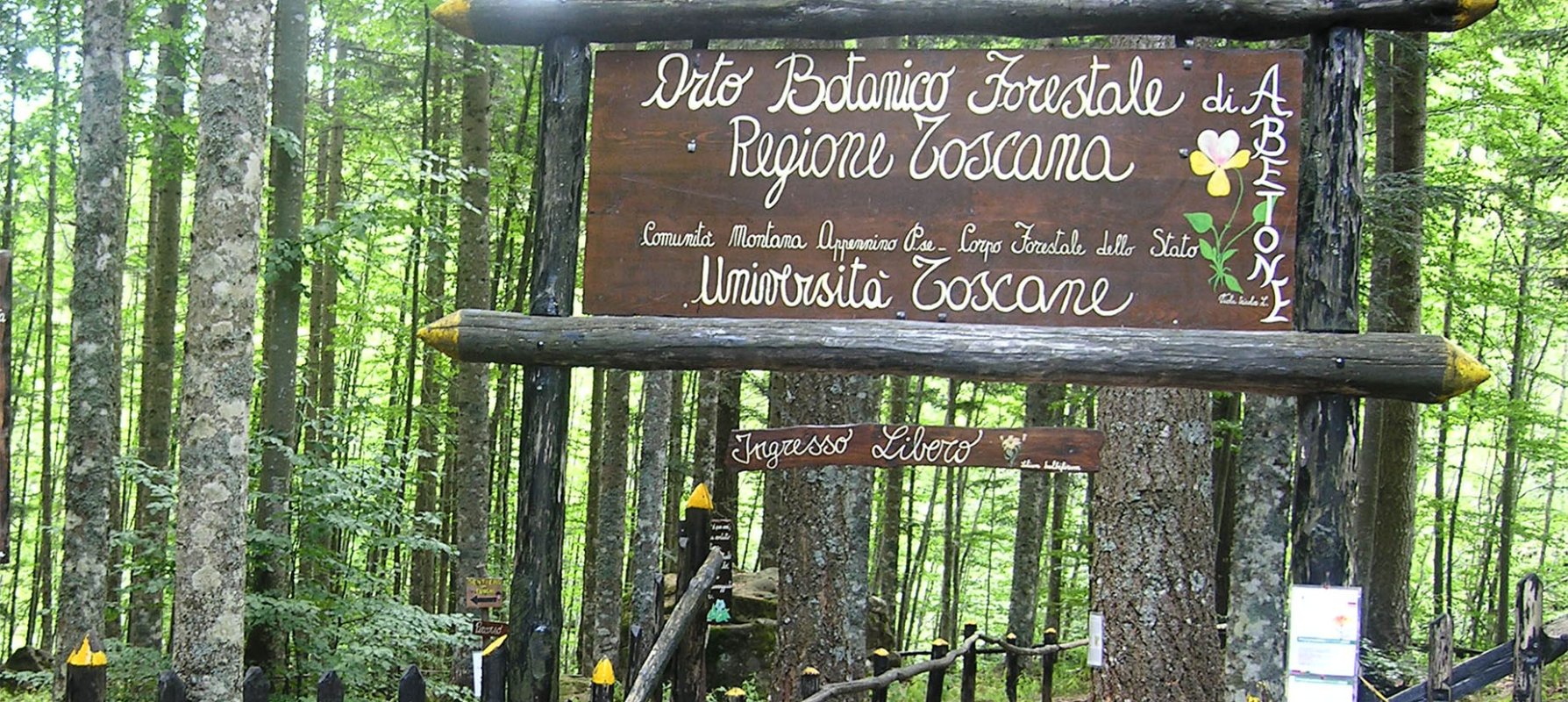 natureNaturalistic attractions
Abetone's Botanical Gardens
Safeguarding natural treasures
Located in a woodsy area belonging to the Tuscan Region, the
Abetone's Forested Botanical Garden
is managed by the
Comunità Montana dell'Appennino Pistoiese
. It includes a forest, a small rocky garden and a lake. There, you'll find
many plants and flowers
that are typical of the Apennine forests and pasturelands such as primroses, bluebells, lilies and orchids. In this area characterized by
limestone formations
, you'll also find evergreen vegetation and sassafras.
Created thanks to the collaborative efforts of the Tuscan region, the National Forestry Board, local mountain communities and Tuscan universities, this botanical garden is part of the
Pistoia Mountain's Eco-Museum
. Its aim is to uphold and safeguard this area's natural treasures, linked to the Nature Reserve of Campolino. Created in
1972
—to protect Europe's southern-most native red fir trees—the reserve hosts over 350 species of trees and bushes. The idea to create a Botanical Garden in the Abetone area was developed in 1980, thanks to Dr. Federico Strada, an enthusiastic cultivator of alpine flowers. From 1981 to 1983 (following various meetings with local agencies, universities and forestry departments), organizers chose a perfect spot for the garden: a lush oasis not far from the
Campolino Nature Reserve
, in the high
Setaione Valley
.
The
rare flora
of the Appenine forests is like an open-air nature museum. Three quarters of the Abetone Botanical and Forestry Gardens are covered by
wooded land
. The remaining area has a small rocky garden and a lake. Despite being quite new, the Botanical and Forestry Gardens has been able to increase its activities and collections to
become a truly integrated museum
. The Gardens have decided to add to their
didactic activities
by constructing a Polo Didattico (Education Centre) in
Fontana Vaccaia
. This
multifunctional centre
welcomes schools and other groups. Visitors can also go to the
Documentation Centre
(called Centro Naturalistico Archeologico del'Appennino Pistoiese) in Campo Tizzoro. This
centre houses prehistoric artefacts
found in the north western part of the region, such as the skeleton of a cave bear. The museum examines the
history of human settlements in the area
and has interesting models of ancient houses and buildings.

Access for the disabled: PartialContact: ecomuseopt.it
Abetone
The most important ski resort in the Apennines
The Abetone area lies at the center of the most famous skiing destination in the Tosco-Emilian Apennines, and the pass to which the town owes its name (the Abetone Pass, at 1,388 meters) is called after the surrounding mountains. ...
Morekeyboard_backspace
You might also be interested in