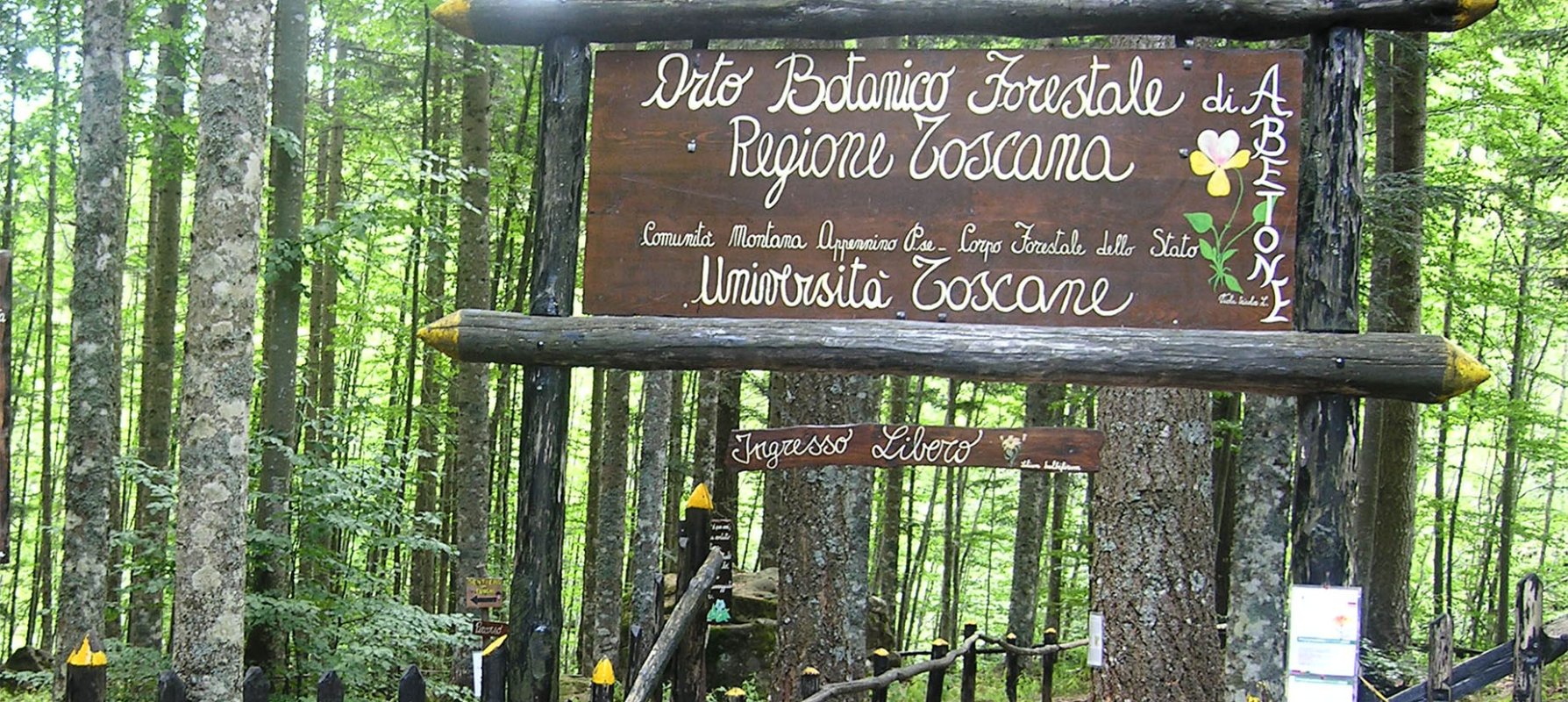 natureNaturalistic attractions
Botanical and Forest Garden in Abetone
Safeguarding natural treasures
The Botanical and Forest Garden in Abetone, located in the valley of the Sestaione stream, includes a large wooded area made up of an Apennine forest, while the remaining part comprises a small, rocky garden and a little lake and is part of the Montagna Pistoiese EcoMuseum. Many typical forest and Apennine plants grow amongst the rocks, like primroses, gentians, bellflowers, lilies and orchids, while in the rocky area with chalky soil, typical calcicole plants grow, such as evergreens and rockfoils.
In the small botanical garden, visitors can find 350 plant varieties. The garden was established to promote the area's natural heritage, especially considering its vicinity to the Campolino Nature Reserve, founded to protect the small forest of Norway spruces.
Beginning in the visitor's centre, guests can explore a splendid, guided pathway, bordered by wooden fences, winding through numerous flowerbeds, home to the garden's extraordinary variety of plant species. The mountain landscape, which was carefully recreated, includes various types of environments: a forest, where mostly firs and beech trees can be found, as well as typical underbrush vegetation, a blueberry moorland, some rocky areas with various types of flowers, a wet area with a small bog and a little lake.
The Botanical Garden is open from around mid-June to mid-September.
Info: ecomuseopt.it
Abetone
The most important ski resort in the Apennines
The Abetone area lies at the center of the most famous skiing destination in the Tosco-Emilian Apennines, and the pass to which the town owes its name (the Abetone Pass, at 1,388 meters) is called after the surrounding mountains. ...
Morekeyboard_backspace
You might also be interested in