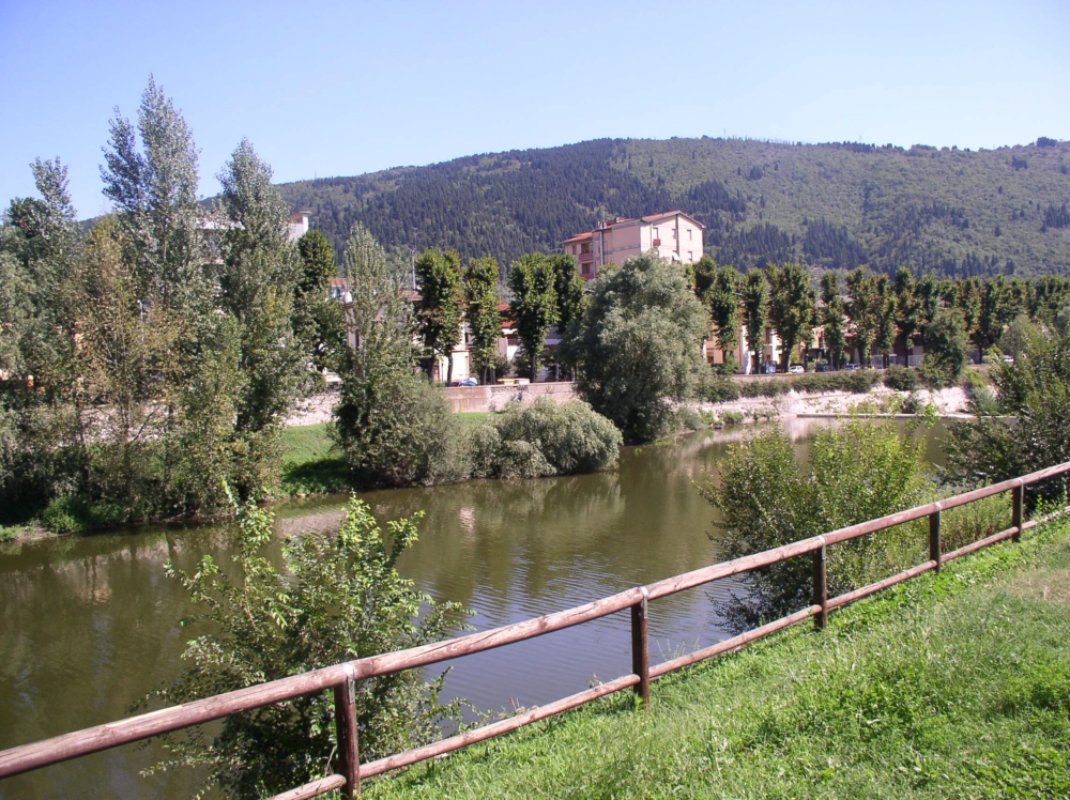 crop_originalArtworks
The amphitheatre by Giuliano Mauri
A natural masterpiece at the entrance to the Acquerino-Cantagallo Nature Reserve
An original amphitheatre at the entrance to the Acquerino-Cantagallo Nature Reserve was created after the contemporary artist Giuliano Mauri spent a long time surveying the land. The Acquerino-Cantagallo Nature Reserve covers an area of 1726,06 hectares between Cantagallo and Montemurlo in the province of Prato and Sambuca Pistoiese in the province of Pistoia.

The artist eventually chose the terraced land near Luogomano, near the source of the Bisenzio river, with its terraces it is already like a natural theatre. The artist, Giuliano Mauri, chose this terraced landscape for his artistic site also after careful consideration as to how the area would have been thought of in ancient times, when man lived more in harmony and respect with nature. The artist thought about how ancient man would have contemplated the source of the river, a source of life itself celebrated by architects and church builders, and how they would have given thanks to the flowing water. By revaluing this place and its mystical feel, Mauri hopes that visitors will find a sense of serenity and calm that in today's busy world has been long forgotten.
In 2007 the town of Cantagallo decided to re-emphasise this marvellous piece of art doing a maintenance and making it a celebration complete with music and entertainment to which everyone could join. The workers have cleaned all the area around the amphitheatre, have planted a cedar inside each column and finally even an enclosure has been implanted to protect the valuable monument.
Cantagallo
Famous for the St. Biagio church and its nature reserve
The council of Cantagallo is in the province of Prato, at a height of 423m above sea level and has a population of about 3,000 inhabitants. In the town you can admire the church of St. Biagio, from the XIII century, and the Acquerino Cantagallo Natural Reserve. The striking Cerbaia Stronghold is not far from here. ...
Morekeyboard_backspace
You might also be interested in