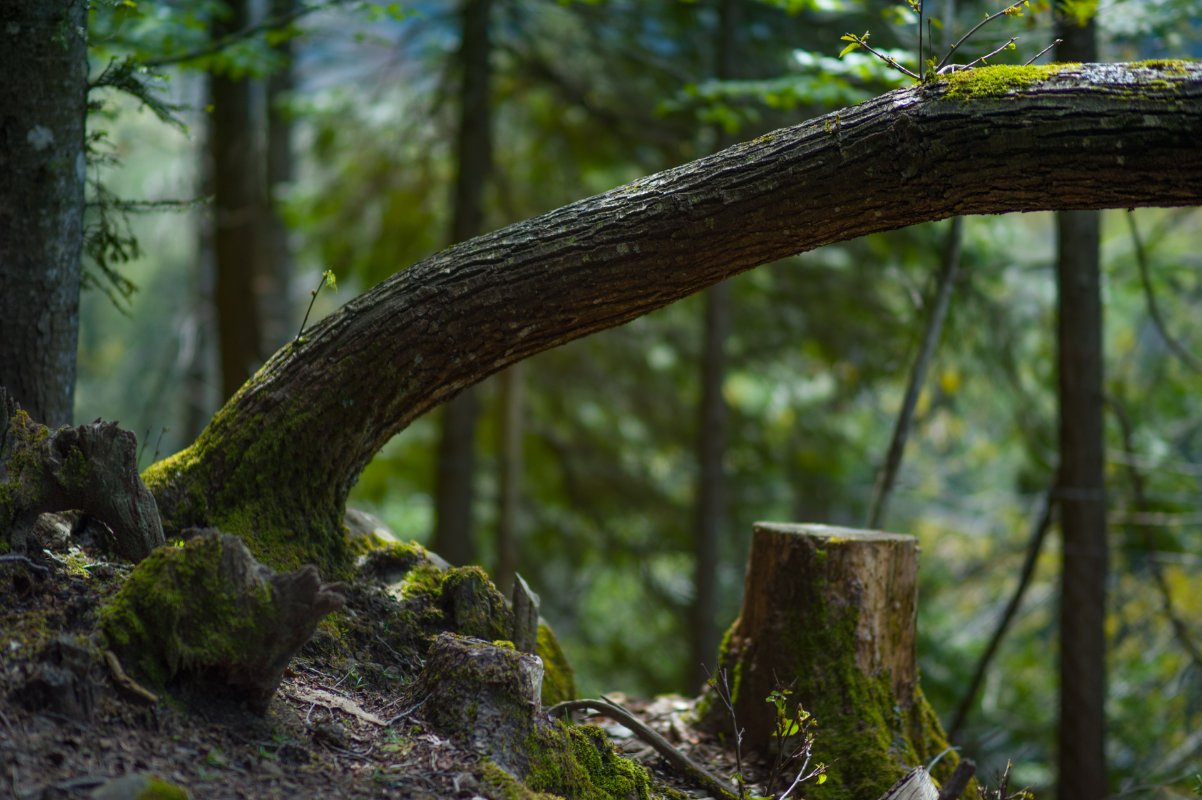 Vallombrosa is close to Florence and immersed in a centuries-old forest. This natural paradise was chosen in the 11th century by the Benedictine monks for their worldly refuge. Vallombrosa still preserves the charm and silence appreciated by the monks.

The Vallombrosa forest is full of silver firs and beech trees, cared for during the centuries by the Benedictine monks, who would sell timber in order to maintain the abbey. The monks, that received these estates from the Abbess Itta from Sant'Ellero, were able to put 3000 square hectars to good use. They favoured the silver firs, the trunk of which, almost 1000 pieces each year, were sent to Livorno by river, and here they stocked the shipbuilding industry, or to other Tuscan towns, where they're used to build houses.

Indeed, the abbey is found in the centre of the Vallombrosa forest, surrounded by firs, which in the past were given the name of the abbot who planted them. The places dear to the monks' traditions are the "Scalinata del Calvario" which goes from the abbey to the Paradisino and the Holy Beech (according to legend it protected San Giovanni Gualberto, the Vallombrosian Order's founding father). With the coming of the Kingdom of Italy, the Vallombrosa forest became a State property and started a reforestation of all bare and grazing lands.

This enchanting area is full of woodland walking itineraries in the valley and artistic treasures in the Museum of Sacred Art in the abbey.
The history
When the first Benedictine monks settled at Vallombrosa (11th century), some silver fir and beech woods were already present. The monks undertook major efforts to conserve these woods, as they supplied their community with timber and food for their herds. Long silver fir trunks were a rare and expensive commodity, as they were largely used for building and restoring houses and palaces in Florence. Therefore, these monks planted and developed extensive fir-woods, taking great care of them.
After the establishment of the Kingdom of Italy, the state became responsible for the forest; in 1977, it became a biogenetic natural reserve. Every year, thousands of tourists visit the forest; it is where students from the Forestry Science Department of the University of Florence undergo their 'practical training'.
The forest
The forest spreads over an area stretching 1,279 hectares, between 450 and 1,450 metres above sea-level. In addition to the silver fir, the most common species are the beech (especially at higher altitudes), the larch and the Douglas fir. At the lower altitudes, you can find chestnut trees, oaks, maples and hornbeams.
Destinations in Vallombrosa