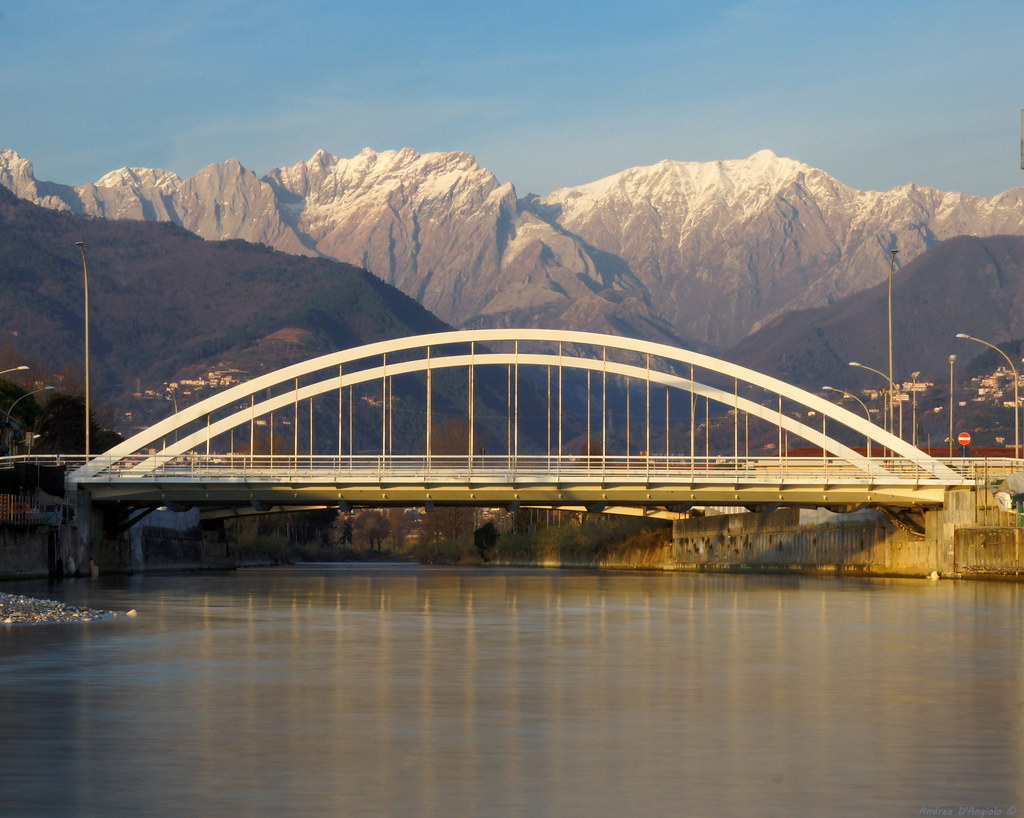 Visitors to the Riviera Apuana will find fine sand beaches just steps away from the Apuane Alps, majestic marble mountains. Get ready for a bit of rest and relaxation at one of the area's many beach resorts or take an amazing day trip aimed at discovering the marvels of the area's mountains. The Riviera's elegant beach resorts provide all you'll need in terms of entertainment, while a visit to local mountain hamlets allow visitors to immerse themselves in centuries of history and tradition. Enjoy myriad of colors along this Riviera that stretches for over 20 km. From white marble to blue crystalline waters, it's the perfect place to enjoy classic water sports. The area's rich cuisine is characterized by tasty fish soups and other delicacies seasoned with typical Colonnata lard. Toast to your holiday with a nice glass of Candia or Vermentino!

Here are some places to enjoy along the Riviera Apuana:

Thanks to its Nautical club, Marina di Carrara, has always proved immensely interesting to tourists. It has been home to various boat racing champions from all over the world such as Luca Santella, the Chieffi brothers and Paolo Bottari. Don't miss a visit to Piazza Mencione; completely covered in marble, the square hosts a lovely fountain.

Famous since the beginning of the XX century, Marina di Massa became host to many Liberty style aristocratic villas such as Villa Corsi, Villa Doria and Villa Franca. During that same period, beach-goers used to stay at the historic Hotel Italia. In Piazza Bad Kissingen, you'll find 'Vele' (Sails) a lovely monument created thanks to a design by Pietro Castagna.

Cinquale di Montignoso, a famed town in the Versilia area, has always been host to illustrious people and artists such as Enrico Pea and Gabriele D'Annunzio. Painters such as Carlo Carrà and Mino Maccari would come here often to find inspiration. The town's tiny characteristic port hosts over 200 boats and offers a view of the Apuane mountains. Along the seashore, you'll find a monument commemorating the Gothic Line, which recalls bloody battles that occurred during WWII. Following the Versilia River, you'll reach the Porta Lake Protected Nature Reserve, managed by WWF and Legambiente.

Destinations in Riviera Apuana