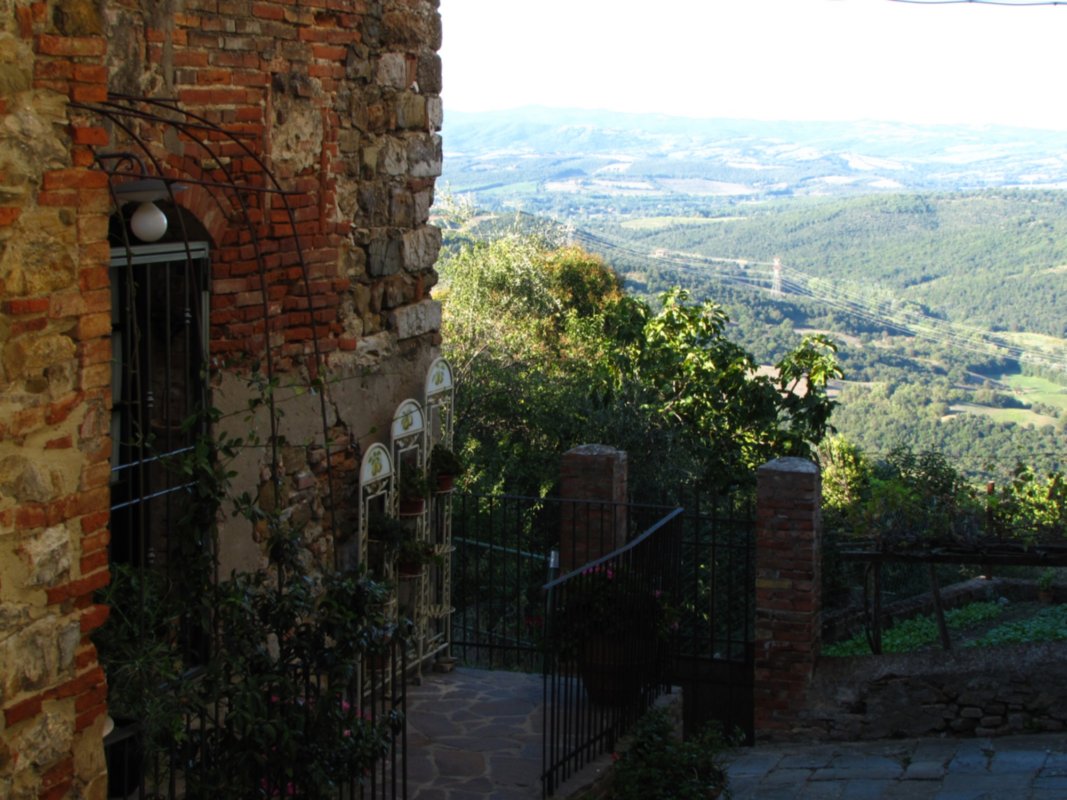 Geographically the Ombrone Valley may be at the heart of the province of Grosseto, but the hills on the banks of the river are barely known to visitors to this part of Tuscany who pass over it quickly along the superstrada that connects the capital with Siena and Florence.
Woods and rivers, historic centres and isolated monuments make this valley worth an attentive visit. From a naturalistic point of view, the most interesting area is the Nature Reserves at Farma (1301 hectares) and at Basso Merse (1778 hectares), on the border between the provinces of Grosseto and Siena, which include oak forests and mediterranean brush.

The local wildlife includes martens, porcupines, wild boar, deer, merlins and probably otters. Along the banks of the Ombrone the landscape softens, alternating between cultivated fields and woods with lines of cypresses that are reminiscent of the nearby Orcia Valley.

A thick mediterranean brush covers the hills of Sticciano, Batignano and Roselle facing toward the Grosseto plain. Among the many historic centres, Casal di Pari, Pari, Civitella Marittima, Paganico, Campagnatico, Sasso d'Ombrone, Batignano and Sticciano are all worth a visit. The Etruscan and Roman city of Roselle is one of the most important in Tuscany. The Terme di Petriolio offers connections to the paths of the Province of Siena, from the Castle of Belagaio you can connect to the paths of Trekking Roccastrada, and Cinigiano and Castiglioncello Bandini connects to the Amiata trails.
Destinations in Ombrone Valley